7 Things to Think about before Choosing Specialized Skincare Collections ...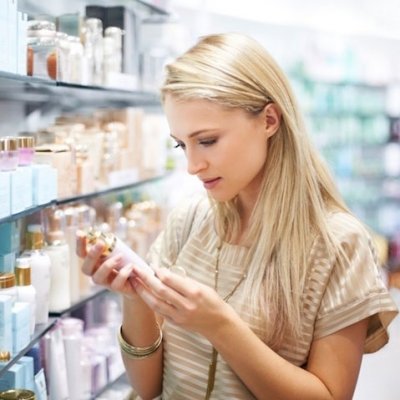 There are loads of skincare collections from the professionals as well as on store shelves. All those products can make it hard to decide which one you need or which one that will do the best job for you. Of course, I'm a huge advocate of seeing your dermatologist once a year and anytime you have concerns or skin issues that you want looked at. In addition to checking you for skin cancer, she can also recommend skincare collections that are good for your skin type and any skin conditions you deal with. Here are some other things to consider when it comes to collections of skincare products.
Doctors everywhere will tell you that one of the most important things to consider when choosing skincare collections is to know what kind of skin you have. Whether it's oily, dry or normal, that is a vital piece of information to have since many products are designed for a specific type of skin. Your dermatologist can help you figure this out so you can shop for just the right skincare products.
2.

You Might Not Need Everything
Many skincare collections feature a wide range of products. Most of the time, you'll feel like you need them all to have the skin you want. This simply isn't true. Some women don't need an eye serum or toner, while some do. Don't be tricked into buying stuff that isn't necessary. Instead, buy only the pieces of the collection that you want. A cleanser and face cream are great choices. Beyond that, go with what your skin needs, not what the salesperson wants you to buy.
There's no hard and fast rule that says you can only mix skincare products with those from the same collection. I'll be honest and admit that my face wash, night cream and day cream are all from different lines of skincare products. The reason? Because they are the ones that work best for me. There's nothing wrong with buying the whole collection, but if you find other items that work, don't be afraid to pick and choose from a bunch of collections.
It's never too early to start an anti-aging routine, but your skin changes with age, which means the products from the skincare collection you used in your 20s might not be the best choice once you hit your 40s. Again, this is something you'll want to discuss with your dermatologist as she has loads of valuable tips on finding products for your age and skin.
5.

You Don't Have to Spend a Ton of Cash
Skincare collections come in a wide range of prices. The good news is that you don't have to shell out your entire paycheck to get a set of products that work for you. Of course, if you can afford it and want to, more power to you. But for the rest of us, affordable skincare is a priority. Don't underestimate the things you can find at drugstores. They often have similar ingredients to the expensive stuff, but won't break the bank.
Skincare collections shouldn't be a status symbol. The truth is that all women don't have the same skin so it goes to follow that we all don't need the same products. Don't get sucked into thinking you need the big name products. Get familiar with your skin, then read labels to find the collection that contains the ingredients that you need to baby your skin.
If you find something that works, there's really no reason to give it up. The point is to try several products and stick with the ones that give you the results you want. With that, you won't ever find your products lacking.
What's your favorite skincare collection? Do you use all of the products or just some of them? Please share any other tips you have for choosing skincare products.
{{#comments_count}} Show Commnents ({{comments_count}}) {{/comments_count}}