9 Seriously Luxurious Bar Soaps That'll Make You Throw out Your Body Wash ...
By Lisa
When was the last time you used some luxurious bar soaps while washing up? I'm willing to bet that it's been awhile and I've got 9 very lush bar soap brands that I think are worth a try. Bar soaps used to be the body cleanser of choice until body washes and other, milder types of cleansers came out, and now they're kind of the last resort. Well, I'm here to show you that just because it's a bar soap doesn't mean it's all harsh and filled with drying detergents. There are some seriously luxurious bar soaps out there that'll soften your skin but still leave you feeling clean as a whistle.
---
1

Fresh Seaberry Exfoliating Soap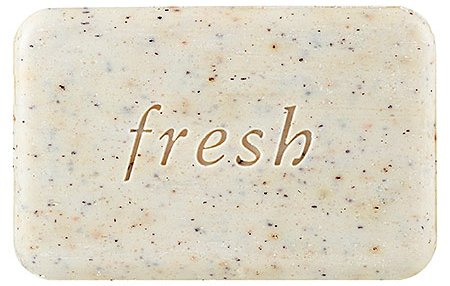 Fresh has quite a few luxurious bar soaps in their collection, but this one stood out to me since it's an exfoliating type and we all know that's the key to smooth skin. This soap gently exfoliates your skin with natural ingredients like cranberry, bamboo and bitter orange while cleansing and nourishing your skin so it looks as good as it feels! Available at Sephora for $16.50.
---
2

LUSH Sultana of Soap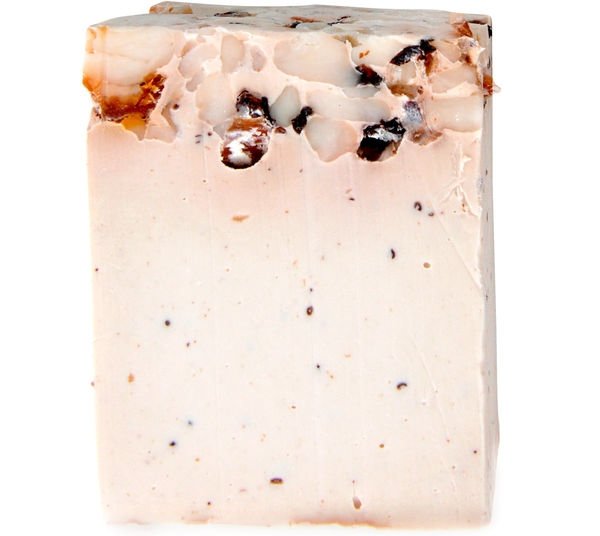 LUSH makes some of the most fragrant products and the Sultana of Soap is certainly no exception. This bar soap is vegan and smells of apricot, bergamot oil and olibanum for the most decadent lather and scent. If you don't fall in love with the intoxicating fragrance, you're going to be pleased as punch with how soft and smooth your skin will be after you use it. Available at Lush.com for $6.40.
---
3

L'Occitane Shea Butter Extra Gentle Soap in Lavender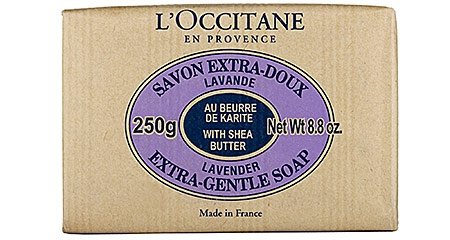 L'Occitane makes some of the most decadent products around, so they can even make something that seems so plain, like soap, a little more glamorous. Their Shea Butter Extra Gentle Soap does just what it says by cleansing the skin without disturbing your skin's natural moisture balance. Rich shea butter provides extra moisture while calming lavender soothes your senses. Also available in milk and verbena at Sephora for $12.
---
4

Origins Gloomaway Grapefruit Bath Bar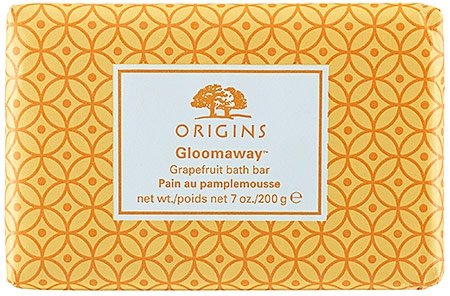 I personally find the scent of grapefruit to be uplifting and refreshing, so if there's a bar soap that features this fragrant fruit, I am all over it. Gloomaway Grapefruit Bath Bar has a sweet citrus scent that can create a sense of optimism and contentment. If there's anything I need on a Monday morning, it's optimism and contentment for sure. Available at Sephora for $15.
---
5

Malin + Goetz Peppermint Bar Soap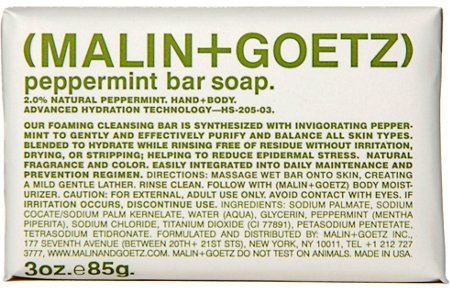 This foaming bar soap is infused with 2% natural, energizing peppermint and purports to purify and balance all skin types. This hydrating soap will gently cleanse your skin without irritating or stripping it of any moisture. Peppermint is said to be energizing and a mental stimulant, so this is a great soap to use when you're feeling sluggish and need an extra push. Available at Barneys for $10.
---
6

Shea Terra Organics Authentic African Black Soap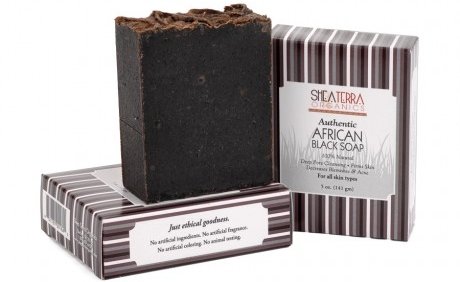 I've been hearing nothing but fantastic things about African black soap, so I've been looking for a good bar soap I can use for my face. I've tried Shea Terra's Black Soap Deep Pore Facial Cleanser, which is nothing short of amazing, so their soap seemed like the logical choice. This soap can be used on the face or body and it's famous for its anti-aging, blemish-battling and exfoliating properties. It's great for body acne and it's made with shea butter and coconut oil for a soothing, non-irritating experience. Available at Birchbox.com for $8.
---
7

SheaMoisture Coconut & Hibiscus Face & Body Bar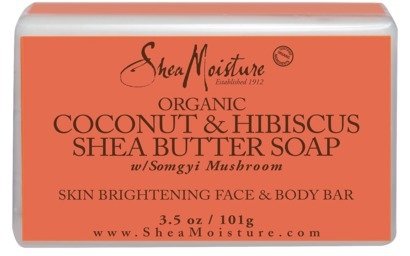 Made with coconut oil, Hibiscus flower and Songyi mushroom, this creamy bar soap can help improve your skin tone, brighten skin, nourish and firm up skin as well as gently cleansing and moisturizing. In addition to all of the skin care benefits, the luxurious lather and lavish fragrance will be the icing on the cake. SheaMoisture also makes a less expensive African black soap that's worth a try. Available at Target.com for $4.54.
---
8

Yardley London Lemon Verbena Moisturizing Bath Bar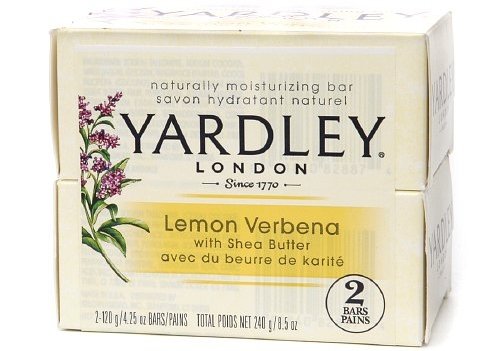 This is an inexpensive yet invigorating moisturizing soap that you'll look forward to using every day. Made with natural shea butter and citrus oil, this gentle soap won't irritate or dry out your skin and you certainly can't beat the price! Some users even reported improvements in their acne and rosacea after using this soap. Available at Target.com for $1.97.
---
9

Pacifica Tuscan Blood Orange Natural Soap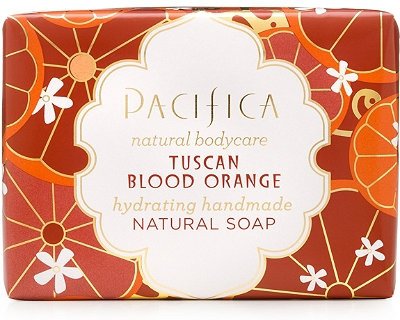 You'll feel great every time you use this soap because it's sulfate-free, biodegradable, cruelty-free and made with a vegetable-glycerin base. This fragrant soap is refreshing and revitalizing with its blood orange citrus scent and the natural and essential oils help give your skin a boost of moisture with every use. Available at Ulta for $10.
Even if you weren't a fan of bar soap before, I think these nine decadent bar soaps could change your mind! What do you think, would you give any of these soaps a try?
More
---
Comments
Popular
Recent