Regular bathing is a necessity. But beyond that, shower time is the perfect scenario to unwind and relax before beginning (or ending) a hectic day. Seriously. I want to stay in the shower all day… if only my hot water heater – and my epidermis – could handle it. And if both of those scenarios were in coordination with my wishes, I would use one of these awesome smelling shower gels or body washes:
---
1

Body Shop Satsuma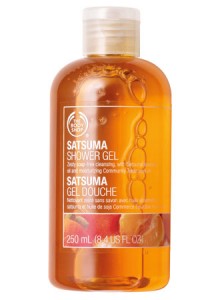 Price: $4.00 to $15.00 at thebodyshop.com
I've been obsessed with this scent – and this amazing shower gel – since I first heard of the Body Shop. The sweet, citrus essence of mandarin oranges (which is what Satsuma means, in Japanese) is intoxicating. I'm in a fruit hangover long after turning off the spigot.
2

Kai Body Wash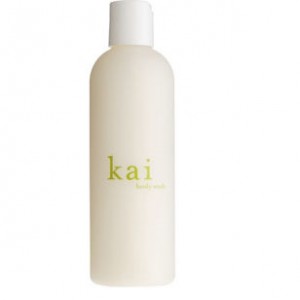 Price: $37.00 at b-glowing.com
Recommended by one of my favorite beauty bloggers, I had to try this hydrating body wash. And was subsequently blown away by Kai body wash's light and refreshing cucumber scent. Using the product daily is almost like a transforming moment of Zen. Every. Single. Day. Not to mention, your skin feels incredible.
---
3

Black Amethyst by Bath & Body Works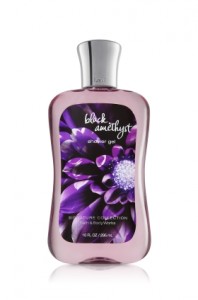 Price: $10.50 at bathandbodyworks.com
There are not many Bath & Body Works scents that I like, since I grew out of the overly-sweet, fruit-overloaded stench that seemingly lasts for days when using their products. I like to be more "clean" than smelling like residual farmer's market… and Black Amethyst is that (lone standing) fragrance that is surprisingly tolerable. In kind of a seductive, addictive manner. The underlying musk note truly tones it down from being way too feminine.
---
4

Love Spell by Victoria's Secret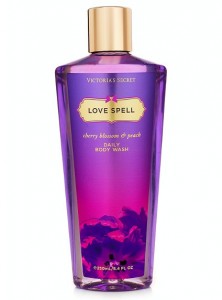 Price: $10.00 at victoriassecret.com
You do know that your sense of smell is most closely tied to memory, right? Well, Love Spell reminds of my tumultuous single days in college. While I choose not to use the shower gel regularly anymore, it's just the same nostalgic kick in the pants I need on my hard-to-get-motivated days.
---
5

Snow Fairy by LUSH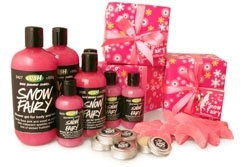 Available seasonally at lush.com
Women go CRAZY for this stuff when it is released around the holiday. I swear, walking up to my local Macy's (which contains an in-store LUSH boutique), I could smell Snow Fairy from the street. Don't get me wrong; Snow Fairy a sweet scented shower gel. But being that it is a once-a-year seasonal offering, I don't grow too tired of it.
6

Mimosa by Philosophy

img.allw.mn Price: $10.00 to $16.00 at philosophy.com

Wake up and smell the mimosa! I can think of no better way to rise in the a.m. It does contain champagne, right? No? Moving on… Besides alcohol and caffeine, the third (and least viceful) way to start your day is with a long, hot shower with a lovely shower gel. Philosophy has been on many "best of" lists for its inventive scents, and Mimosa is my favorite. Then again, it's probably because of my unnatural attachment to my vices.
---
7

Marine Naturals by Method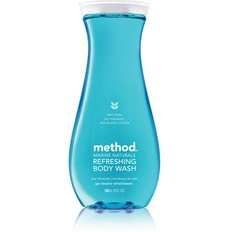 Price: $6.49 at methodhome.com
I first discovered method, when searching for a household product that wasn't irritating or offensive – being all natural in composition was a total bonus. I was subsequently ecstatic to learn that they make personal care items as well. A 97% natural formula, the water flower scented body wash is by far my favorite because of its refreshing, purifying AND biodegradable essence – made with no parabens, phtalates or EDTA. Yeah… and whatever THOSE are, I'm sure that I don't want them all scary sounding in my shower gel.
---
8

Tahitian Renewal by Caress

Price: $27.99 for a pack of 6 at amazon.com
You know that commercial that has become a women's mantra for relaxation? You know the one: "Take me away!" While that tagline was not created for Caress and its products, this drugstore brand has one of the most amazing smells of any competing (or more expensive) shower gel. Tahitian Renewal really DOES take you away. To a place where I never have to go back to work…
All this talk of awesome smelling body washes makes me want to take another shower. You can never be too clean, right? What is your favorite smelling shower gel?
---
Comments
Popular
Related
Recent