Lavender scented lotions are something you totally need to add to your cache of skincare products. The smell of lavender is great for calming and soothing you after a long, tiring day. Slather some on before bed and be ready to drift off into dreamland in mere minutes. Fortunately, because experts are so tuned in to the mega benefits of lavender, you can find the scent in loads of products. Try out these lavender scented lotions to get you started, but feel free to share your favorites with me.
---
1

Mistral Hand Lotion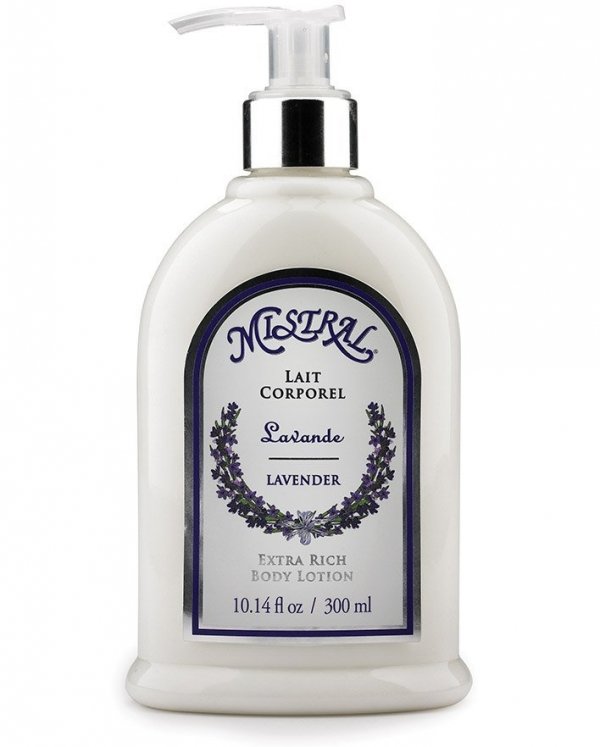 The bottle this comes in is beautiful, but the combination of ingredients also makes it one of the best lavender scented lotions around. In addition to the calming scent it contains, you'll benefit from the olive oil, grape seed oil and glycerin that ensure that the lotion hydrates your skin, leaving it smooth and radiant all the time. Stash this lotion in your bathroom and on your nightstand so you can use it all the time.
---
2

80 Acres Mcevoy Ranch Lavender Hand and Body Lotion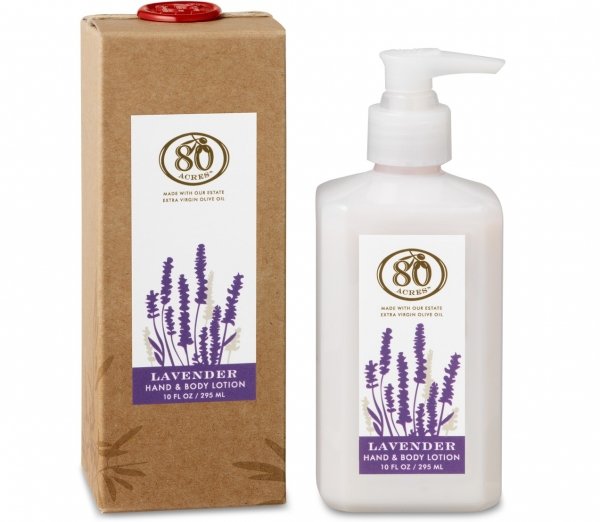 If you like natural and organic products, this is the lotion for you. It contains soothing lavender so you can relax and unwind by putting it on after a warm bath. It also has ultra-rich ingredients like olive, sunflower and jojoba oils to hydrate your entire body. This is one of my top picks for putting on after a shower or bath, which as you know is the best time to apply lotion.
3

Lavender Luxe Scent Organic Hand Body Lotion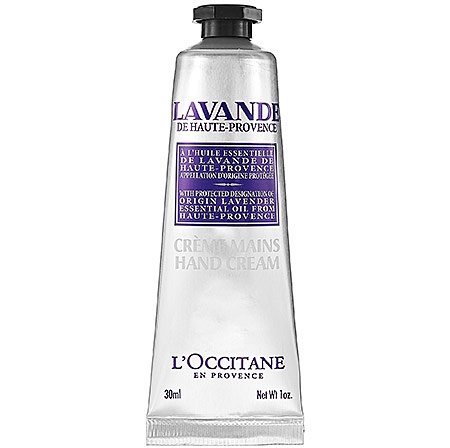 While L'Occitane offers a range of hand creams in a variety of scents, my favorite, of course, is the "lavande," made with 20% shea butter and other happy-hydration ingredients like coconut oil for soft, supple skin.
---
4

Josie Maran Whipped Argan Oil Ultra-Hydrating Body Butter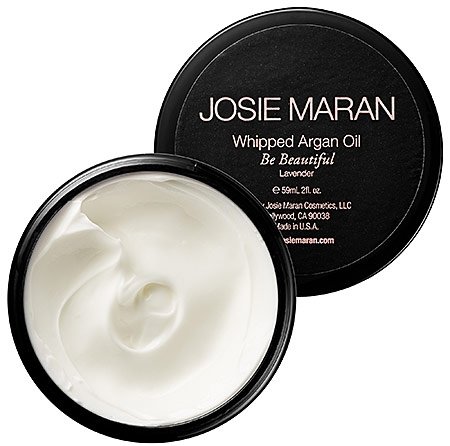 This lush body butter promises to soothe dry skin. That's not all it soothes though. If you have frayed nerves and are ready to crack, try this lotion to cure all that ails you. You can emerge from the bathroom with refreshed skin and a better outlook on the entire day. Who knew a body butter could do that for you?
---
5

Crabtree and Evelyn Body Lotion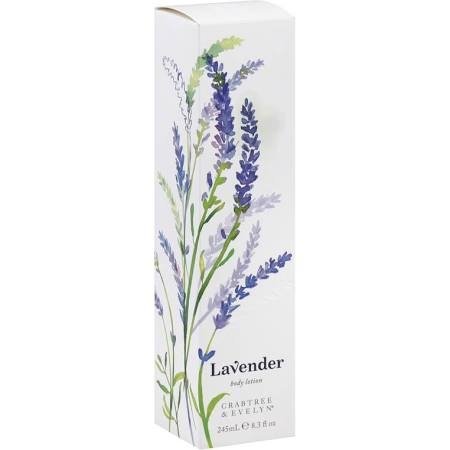 Crabtree and Evelyn is a brand name you can count on; after all, they've been in business for years and years. They bring this lavender lotion to the table and you might never go back to anything else after giving it a try. It's super luxurious and goes on nicely without leaving your skin greasy. You'll have smooth, supple skin and a wonderfully relaxed mood with just one application.
---
6

Lavanila the Healthy Body Butter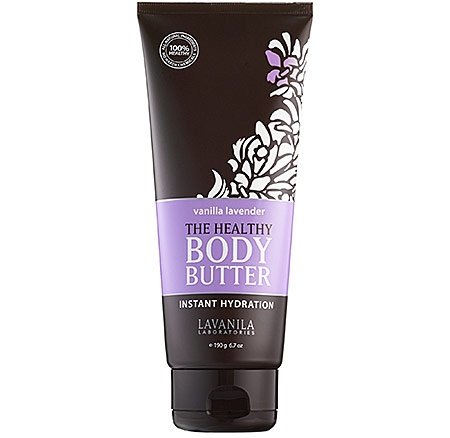 Not only does this lotion contain lavender to calm you after a stressful day, but it's also made with organic ingredients and it's free of harsh chemicals. It's also got a hint of vanilla, rounding out the lavender scent and making it just a little sweeter.
---
7

Thymes Lavender Body Lotion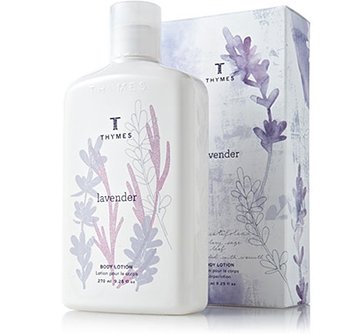 Sometimes your skin needs just a little more love, and that's when you'll want to use this ultra-hydrating lotion by Thymes. It's formulated with velvet lavender, jojoba oil, honey and soothing aloe vera, leaving your skin hydrated and happy, and your mood relaxed, too.
Which one will you try first? Do you find lavender relaxing?
---
Popular
Related
Recent