3 Amazing 🙌 DIY Face Masks 🎭 That Keep Your Skin 👩 Glowing 🌟 ...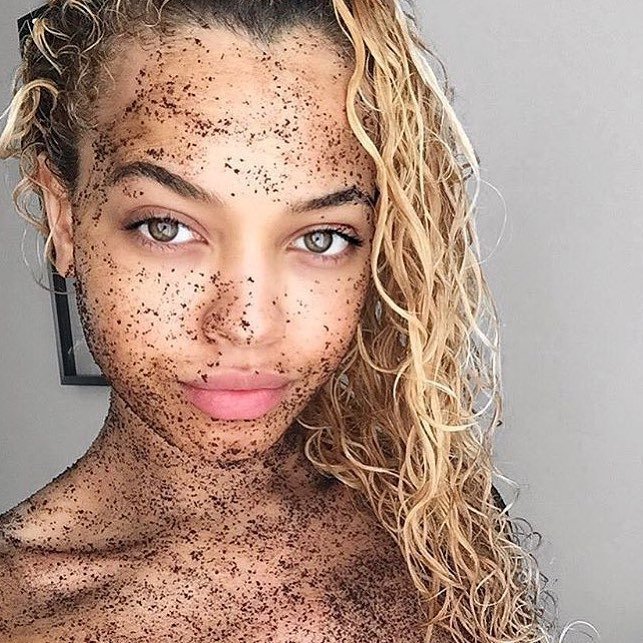 I'm here to share some great DIY face masks for glowing skin. When you look in the mirror, do you find yourself honing in on the little details of your face? As our bodies age, these little details become more apparent. Our pores get bigger, we accumulate acne scars, our skin becomes more pigmented, wrinkles form. What if I told you practicing natural self-care can minimize and prevent these blemishes? You have so much potential to "glo up" from here with simple ingredients already in your kitchen! These three DIY face masks work to help preserve and restore your best face without putting a dent in your wallet. Keep reading to discover which recipe will have you ready to turn your kitchen into a spa! Here are my favorite DIY face masks for glowing skin.
1.

Better-than-Botox Mask
Is your face feeling droopy? If yes, then it's time to revamp your skin perkiness! This DIY better-than-botox mask will tighten and lift your skin just like botox. BUT, it's even better because it consists of all-natural ingredients, saves you money, and doesn't have the potential to leave you with a medical horror story! Not only that, but this mask does wonders to shrink pores and leave your face silky smooth. Time to get those cheeks lifted! This is definitely one of the best DIY face masks for glowing skin.
Ingredients:
1 egg white
½ tsp lemon juice
½ tsp coconut oil
Directions:
Whisk egg white until it becomes dense and foamy. Stir in lemon juice and coconut oil. Apply to clean face and let sit until mask dries (about 10-15 minutes). Rinse with cold water.
Pro tip: apply this mask beneath your chin, jawline, and neck in order to tighten and lift those areas as well.
Do you ever wake up with surprise problem spots? Don't worry, the acne-zapper mask will surprise your problem spots right back with a sayonara! This DIY acne-treatment will remove oil-soluble impurities stuck in your pores, fade acne scars, and soothe inflammation. All the while, it will improve dry skin and stimulate blood circulation. Seize unwanted blemishes so you can carpe diem in confidence!
Ingredients:
½ tbs ground nutmeg
1 tbs milk
½ tbs honey
Directions:
Thoroughly mix the nutmeg and milk. Mix in honey. Apply to clean face and let sit for at least 10 minutes but no longer than 20 minutes. Feel free to apply a second layer as the mask dries. Wash off with warm water.
Do you struggle with excessive rosy cheeks or patchiness in skin color? Screw concealer. Don't hide because this glo'd up mask wants to be your natural solution! This DIY skin-enhancer will brighten your face and give you an immediately noticeable glow. It's ingredients treat skin pigmentation in order to even out darker/rosier spots to match your overall skin tone. Plus, this miracle mask fights inflammation, treats acne, cures scars, prevents wrinkles, and removes dead skin cells. Who doesn't want to stay glo'd up?!
Ingredients:
1 tbs yogurt
1 tbs grain flower
½ tbs olive oil
½ tbs turmeric
½ tbs lemon juice
½ tbs sandalwood powder
Directions:
Mix all the ingredients until you have a paste-like texture. If the texture is too doughy, add milk until it becomes a paste. Apply to skin for 20 minutes. Gently rub the dried mask into your skin. Rinse with warm water
Pro Tip: for particularly sensitive skin, eliminate sandalwood powder as an ingredient
{{#comments_count}} Show Commnents ({{comments_count}}) {{/comments_count}}