Pro Tips 👌 on How to Put Sunscreen 🛡 Your Own Back 🙌 ...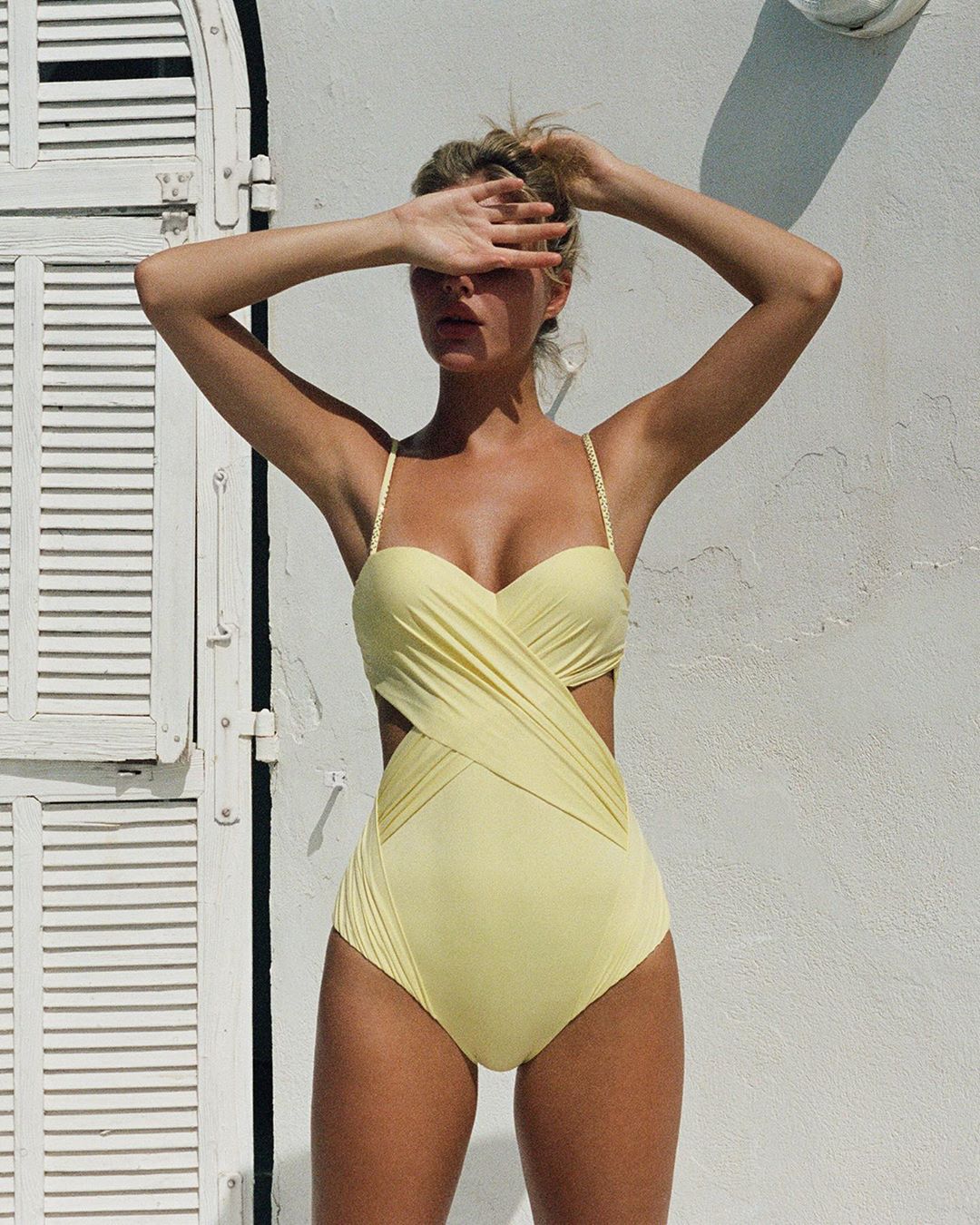 It's fine when you're by the pool or on the beach with your partner or friends, but what about when you're alone. It helps to know how to put sunscreen on your own back if you want to sunbathe on your balcony, in your garden or even if you're spending the day at the beach by yourself. You might even be wearing a backless top and going out in the sun. Sunscreen is essentialevery time you go out in the sun, so you really do need to know how to put sunscreen on your own back.
Put sunscreen into your left hand and reach over your right shoulder to rub it in. Reach as far as you can. Do the same on the left side with your right hand. Next, rub it down the bottom of your back on both sides, being sure to meet in the middle.
2.

Use a Special Long-handled Applicator
There are lots of these on the market. You can usually find the best deals on sites who provide items for assisted living (i.e. items for the disabled or elderly).
If you're confident you can achieve full coverage on all areas of your back, a spray sunscreen is usually a great option, especially because you don't have to rub it in.
4.

Use a Roller Ball Applicator
This is another great way manufacturers have made it easier for us all to apply sunscreen. A bottle with a wider head is going to make it easy as the roller ball will cover more at once.
Apply liberal amounts of your sunscreen to a large washcloth and use it as if you are drying your back.
6.

Fix a Sponge to a Backscratcher
It may sound odd but attach a sponge to a backscratcher and squirt on your sun lotion. You'll be able to reach all parts of your back easily.
If you're at the beach, ask that cute guy playing frisbee with his mates to apply it for you. You never know where it might lead.
Please do not go out in the sun without wearing sunscreen. Use a high factor and re-apply regularly, particularly after swimming, even if your lotion claims to be waterproof.
This is why:
• More than 5.4 million cases of nonmelanoma skin cancer were treated in over 3.3 million people in the U.S. in 2012, the most recent year new statistics were available.1
• More people are diagnosed with skin cancer each year in the U.S. than all other cancers combined.2
• One in five Americans will develop skin cancer by the age of 70.3
• Actinic keratosis is the most common precancer; it affects more than 58 million Americans.4
• The annual cost of treating skin cancers in the U.S. is estimated at $8.1 billion: about $4.8 billion for nonmelanoma skin cancers and $3.3 billion for melanoma.5
Thank you to skincancer.org for the above facts
{{#comments_count}} Show Commnents ({{comments_count}}) {{/comments_count}}