Cold, blustery weather calls for lip products for chapped lips! Pamper your pucker with some of these cool and calming lip products. Our lips are thin and lack the layers of protection that the rest of our features have, so we should be extra careful in caring for our lips! Check out these 8 fab lip products for chapped lips below and kiss your dried-out pout goodbye!
---
1

Fresh Sugar Lip Treatment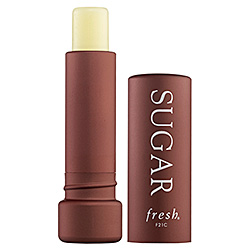 I used to think all lip balms were the same until I tried out this fabulous product for chapped lips! This lip treatment is definitely on the pricier side but I can attest to the wonderful qualities of this product! This lip treatment protects and moisturizes your lips up to 6 hours after application and also comes in a range of colors so you can wear this as part of your everyday look!
2

Korres Lip Butter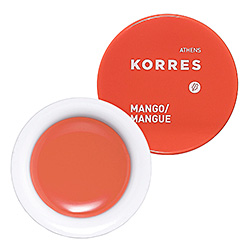 Chapped lips will love this scented and tinted lip butter! Korres is known for making natural beauty products and their lip butters are made with shea butter and rice wax to hydrate and condition lips. Choose from a range of colors from clear to sheer pink to deep red. Wear this when you're craving a splash of color and shine!
---
3

Dermalogica Climate Control Lip Treatment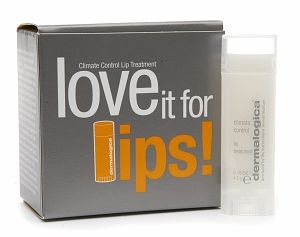 Control the climate of your lips with Dermalogica's Climate Control Lip Treatment! This super charged lip treatment protects delicate, dry lips with an exclusive anti-ozonate to shield lips from the environment, stress and other factors. This product is perfect to wear to bed to wake up to soft lips or when you're out and about and plain old lip balm just won't do!
---
4

Bliss Fabulips Treatment Kit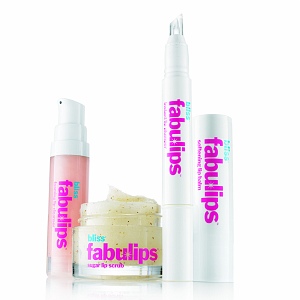 When your lips need some more intense treatment than just your average product for chapped lips, try out Bliss' treatment kit! This kit comes equipped with a lip cleanser, lip scrub, lip plumper and a softening balm. You've pretty much got all of your lip issues solved in this little box! Use this when your lips need some TLC or when you want to prep your lips for a special occasion!
---
5

Aquaphor Lip Repair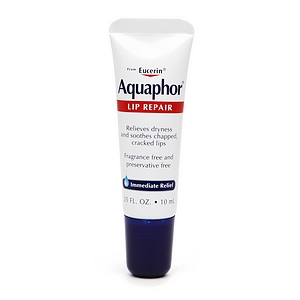 Chapped lips won't stand a chance against Aquaphor's emollient lip repair treatment. This no-frills lip treatment has been loved by many for years to soothe and protect chapped and cracked lips. If you're prone to getting dry lips, keep one of these tubes in your bag and at your bedside to always have a protective barrier against the elements!
6

EOS Lip Balm Sphere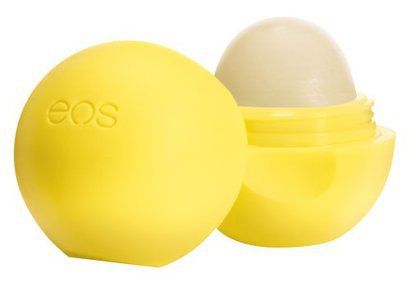 EOS lip spheres were huge in the beauty community and they continue to gain legions of fans. I love that these lip balms are all-natural and come in such neat packaging! The lip balm is pretty lightweight so it might not be ideal to treat super chapped lips but it's a great everyday balm for ladies who like a natural makeup look and a subtle shine on the lips!
---
7

Burt's Bees Beeswax Lip Balm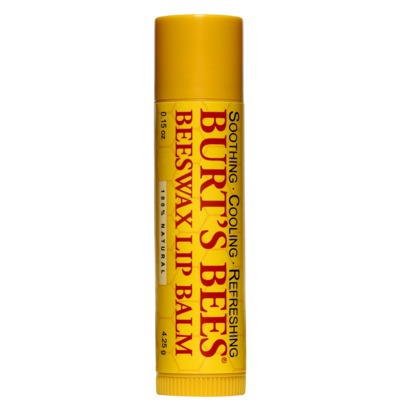 One of the best ingredients for lip products for chapped lips is beeswax. Beeswax creates a barrier between your lips and outside irritants so your lips stay moist and soft. In addition to beeswax, this lip balm contains Vitamin E and peppermint to leave a cool and calming effect on your sensitive lips!
---
8

First Aid Beauty Ultra Lip Therapy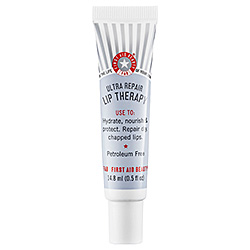 Treat chapped lips to First Aid Beauty's all-natural Ultra Lip Therapy to protect and nourish your lips. This lip treatment is formulated without any parabens, synthetics or sulfates so it's super safe and even contains an antioxidant booster to fight nasty free radicals! Slick this on when you'll be spending some time outdoors or at bedtime to fight dryness while you sleep!
There are a lot of lip products for chapped lips out there! And while it's great to have options, keep away from products with parabens and other chemicals that are harmful to skin to prevent further irritating your delicate lips. Do you have a go-to lip product for chapped lips? What's your favorite lip balm?
---
Comments
Popular
Related
Recent