Let's face it, my dear – no one wants to kiss lips that are chapped and dry, which is why I've hunted out the best products for kissable lips, and I use them every day. That's right! I want soft, hydrated lips, the kind that beg for kisses, and if you do too – who doesn't? – keep reading. Here's my short list of the very best products for kissable lips, all designed to keep your lips hydrated and happy and irresistibly kissable!
---
1

Sugar Cosmetics Sugar-licious Lip Scrub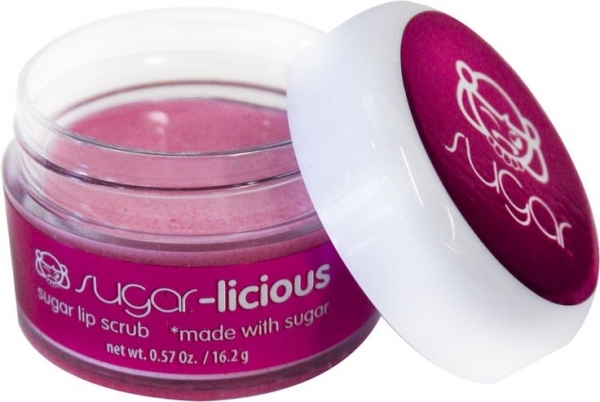 This is my very favorite of all of the scrub-type products for kissable lips. Why? Because it's so easy to use, and because it smells and feels so amazing! Simply dab a little of the scrub on your lips, then rub them together to exfoliate your lips. After about 30 seconds, the scrub will dissolve, leaving you with soft, kissable lips!
---
2

Kinerase Ultimate Volume Lip Conditioner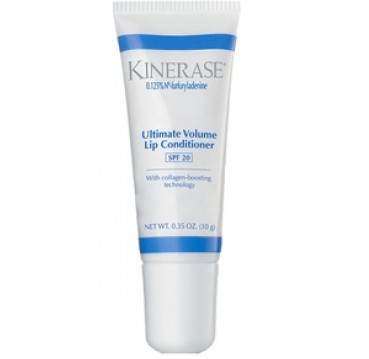 This lush lip conditioner pampers, plumps, and protects your pucker, for much less than what you spend on pricey lip creams. First of all, of course, it provides long-lasting hydration. But it also plumps your lips, reduces fine lines and wrinkles, and protects your lips from further aging and damage with built-in SPF 15. Lipstick? Lip gloss? I don't need them anymore – I use this instead, my go-to all-in-one lip miracle.
3

Pure Cosmetics 2n1 Lip Therapy and Cuticle Treatment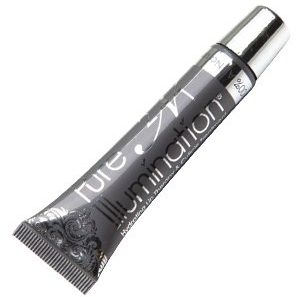 What's the secret ingredient in this super-hydrating lip balm? If you're a nursing mother, you already know: lanolin! Apply it before bed to wake up with baby-soft lips, then glide it on under your lip color during the day to keep your lips kissably soft. It's not just for your lips, either. Rub a little on your cuticles to keep them from drying and cracking, too.
---
4

Fresh Sugar Lip Polish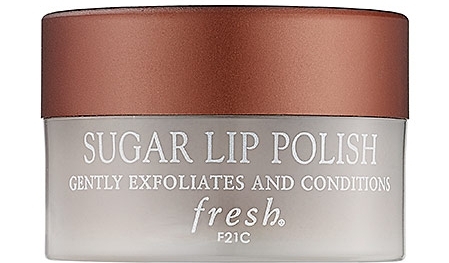 If the first lip scrub was a little too gentle for your winter-chapped lips, give this one a go. It's made with brown sugar crystals, and is best applied with a warm washcloth for the ultimate exfoliating experience. It also contains shea butter and jojoba oil, so once you're done sloughing away dry, chapped skin, your lips will feel soft and hydrated, too.
---
5

Lush Cosmetics Bubble Gum Lip Scrub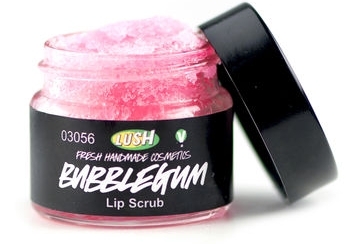 Fair Trade caster sugar and hydrating jojoba oils make this lip product lush; the sweet bubblegum flavor makes it Lush brand! Dab a little on your lips, rub them together, lick off the excess, and voila! Soft, supple lips… and a little kick of sweet flavor. I love it! I wonder how many calories are in one "serving" …
---
6

Philosophy Kiss Me Tonight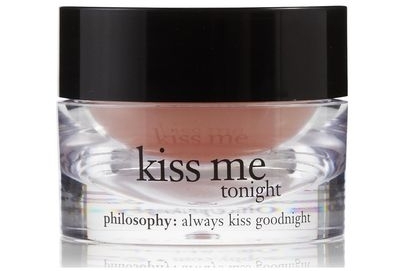 If you're a busy girl who just doesn't have time to apply and re-apply product during the day, then this is the lip-conditioning product for you! It's made to work at night, while you're sleeping, so you wake up with soft, supple, rosy lips with very little effort on your part. The secret? A formula rich in shea and mango butters. Simply glide it on before bed, and wake up completely kissable!
---
7

Savannah Bee Company Beeswax Lip Gloss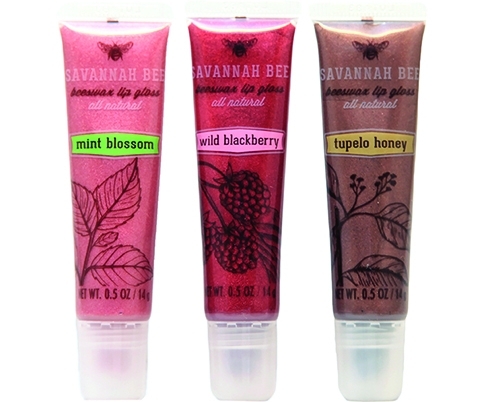 It's time to add a little look-at-me shine to your smooth, soft lips, but you don't want to wear a gloss that will dry you out, or one that's unkissably sticky. That's where the Savannah Bee Company lip gloss comes in handy - if the lush colors don't win you over, the ultra-pampering, non-drying, paraben-free formula will! Choose your favorite from the three hues (Mint Blossom, Wild Blackberry, or Tupelo Honey), order it from the Savannah Bee website, and pucker up, buttercup! It's time for kisses!
I know what you're thinking – that's a lot of scrubs and salves and stuff! But you'll end up with soft, supple, kissable lips, so a little extra effort will be worth it! All you need is one good scrub and one good balm (and top with a gloss) and you're all set. The question is, which combo of these products is best for you? Or is there another ritual you use for soft lips?
---
Comments
Popular
Related
Recent