Bubble bath… just the sound of those two words together is enough to make me long for a steamy bathroom and my favorite yummy-smelling bubble bath or shower gel. My favorite bubble baths are all by Philosophy, and there are, literally, dozens to choose from. While this wide range is marvelous, it can also be daunting, but no worries! As a true bubble bath aficionado (and addict), here are 8 of my favorite lush bubble baths.
---
1

Philosophy Autumn Air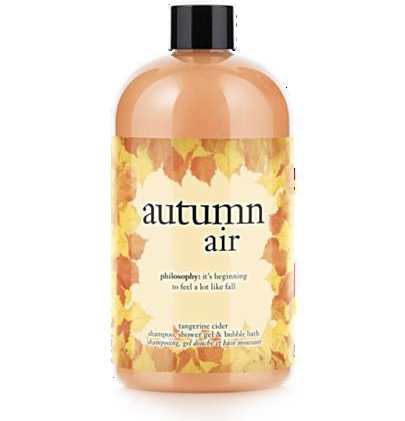 Price: $16.00 at philosophy.com
Fall is in the air, and I love Philosophy's bubble bath to capture the exact feel of it! It has the crisp, tangy scent of tangerine and cider, which call to mind the falling leaves and cooler air.
2

Philosophy Sugar Sprinkles Funnel Cake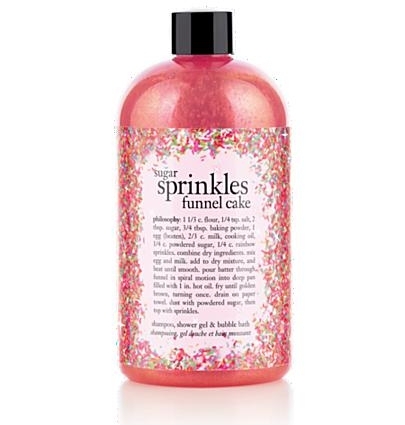 Price: $16.00 at philosophy.com
Early fall means the change of leaves and cooler temps, but it also means it's time for the county fair! And one of my favorite treats at the county fair is a funnel cake… so once in a while, rather than indulging in the calorie-rich treats, I'll run a bath and use this lush scented bubble bath instead.
---
3

Philosophy Papaya Passion Punch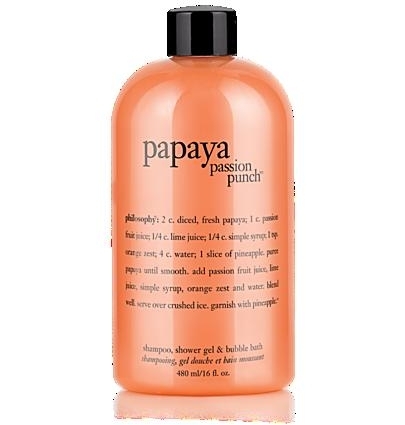 Price: $16.00 at philosophy.com
I haven't made the recipe for Papaya Passion Punch on the bottle of bubble bath yet, but I really mean to soon! If it tastes nearly as good as this bubble bath smells, then I'll be a fan for sure, though. It smells so good!
---
4

Philosophy Sweet Dreams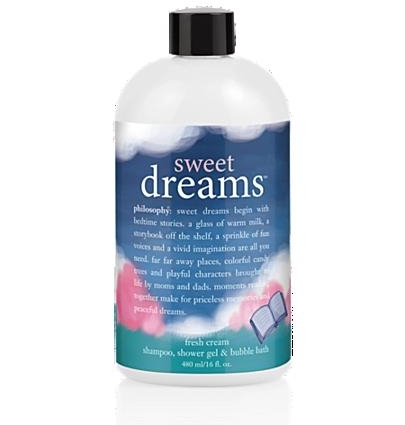 Price: $20.00 at philosophy.com
After a long day, run a warm bubble bath, then put on your favorite snuggly pajamas and curl up with a good book — get two of the three with this creamy-scented bubble bath. 100% of net proceeds go to First Book, so you can enjoy a relaxing bath and know you're doing good at the same time.
---
5

Philosophy Green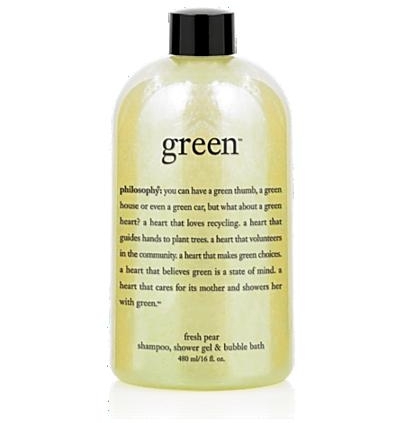 Price: $20.00 at philosophy.com
Here's another bubble bath that's good for you skin and your conscience. It has a light, fresh pear scent and 100% of net proceeds go to the Rainforest Foundation.
6

Philosophy Melon Daiquiri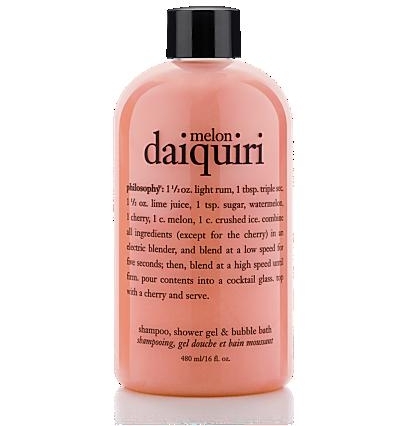 Price: $4.00 at philosophy.com
Summer may be over, but my love affair with melon daiquiris (or anything else made with melon) lingers. That's reason #27 I am a fan of this particular bubble bath. It smells just exactly as fresh and sweet as the real deal.
---
7

Philosophy Pink Frosted Layer Cake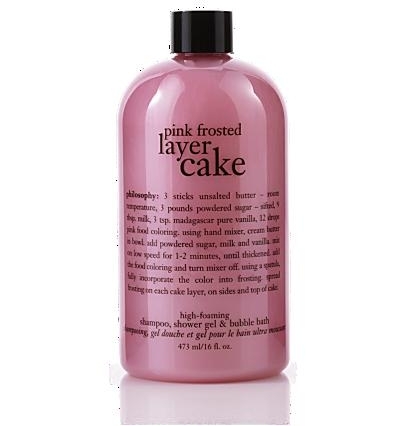 Price: $16.00 at philosophy.com
What little girl, or any girl, for that matter, doesn't dream of a pink layer cake for her birthday? I know I still do, and because birthdays only come once a year, I use this lush, sweet-scented bubble bath to tide me over between happy birthdays.
---
8

Philosophy Crème Brulee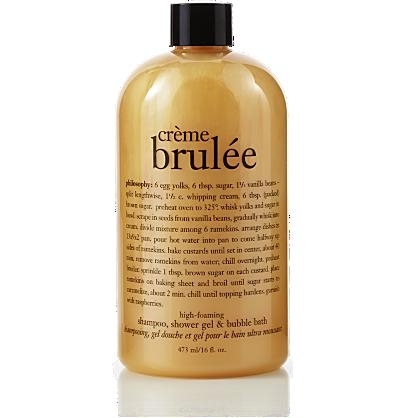 Price: $16.00 at philosophy.com
Hands down, my very favorite dessert is crème brulee. There's something about the crispy, sweet sugar layer on top, combined with the rich custard underneath that just makes me melty. So I was a little skeptical when I first tried this bubble bath, but I have to tell you — I love it! Though, granted, I still adore the real dessert much more.
With so many yummy-smelling bubble baths to choose from, don't even try to pick just one… you're much better off just narrowing the list in half! Which of these bubble baths do you think you'll try first, and why? Do tell!
---
Comments
Popular
Related
Recent