7 Blogs for People Who Suffer from Acne ...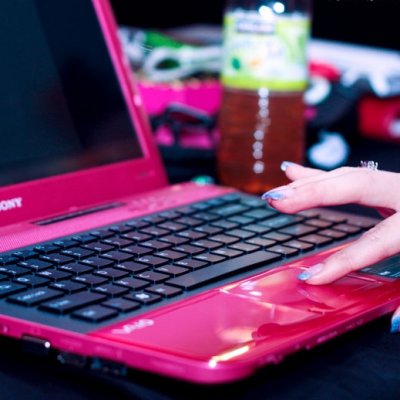 Anyone who has acne has probably said they'd try anything to get rid of it. Does that sound familiar to you? Your dermatologist is a really valuable resource for finding treatment options that work for you. However, hearing from others who have been in the trenches that is acne are sometimes more ideal for your situation. Sure, a doctor can give you medications, but a blogger can give you support and help you find home methods to treat your acne. So, if you're on the hunt for acne blogs, you are going to love this list.
1.

Acne.Org

This blog certainly doesn't have a catchy name, but you will love everything it has to offer. It's maintained by the Acne.org website, which is dedicated to all things acne. The bloggers on this site will give you real world advice for managing your acne as well as great tips for getting rid of pimples and ways to prevent them from coming back. All of that and it's backed up by medical science.
2.

Facing Acne

If you're facing acne, this is the blog for you. No matter what the issue, you will find steps for taking care of it. You'll find peer reviewed and medically backed articles about what causes acne, new ways to treat it and great advice on how to prevent new breakouts and stop current ones from spreading. If you like technical articles and medical lingo, you will love reading everything on this blog.
3.

Acne Treatment

When you get a breakout, you would probably do anything to hide or cover it up, right? I know how that feels! This blog focuses on treatment options for acne, giving you loads of options to try. As you experiment with the treatment choices on this blog, you are sure to find a few that work for you. Let me know how it works out!
4.

The Natural Acne Cure

thenaturalacnecure.blogspot.com

If you want acne product reviews, this blog won't disappoint. It's loaded with reviews on natural acne treatments, giving you plenty of choices when you go to the drugstore. The blog also features a bunch of DIY home treatments for acne that will save you money and give you control over what you put on your face. You'll also get advice and tips for treating acne as well as tricks for wearing make-up with acne. Talk about a one stop shop for everything you need, right?
5.

The Acne

If you're a person who likes to read everything you can find about a certain condition, in this case acne, this blog is one to add to your list. It talks about a variety of things you might face when you have acne. They say that knowledge is key and reading this blog will give you all the pertinent facts you need to know about having acne.
6.

My Skin

This blog has more than just information about acne, but has plenty to offer on the topic. For example, one of the top articles on the blog talks about foods you can eat to fight acne. The great thing about this blog is that you if you suffer from other skin issues, you can find info on them as well, so you only have to bookmark one blog on your search bar. What more could you ask for?
7.

Acne Stories

Advice and tips from people who have dealt with acne are some of the best ones you'll ever find. After all, they've suffered through it and have lived to tell about it, right? This blog is loaded with such stuff. And much of it comes from experts so you know you can trust what you're reading to be safe and true. Check with your doctor just to be sure though.

How do you deal with your acne? I hope one of these blogs totally changes your life in a good way. Are there other good acne blogs you want to add to the list?

{{#comments_count}} Show Commnents ({{comments_count}}) {{/comments_count}}