Exfoliating your face is important to maintain smooth skin, but choosing the best exfoliators out there is even more important. If you get a cheap brand, your face could break out, become irritated or even become dry. It all depends on what is used in the products to make them exfoliate your face to begin with. Exfoliators shouldn't be used every day, but every few days to remove dead skin. They should also be made of the most natural exfoliating agents possible to prevent harming your skin. Start your search for the best facial exfoliators with our list of the top 11 on the market today. Hopefully, you'll find a new favorite to love!
---
1

Vasanti BrightenUp! Enzymatic Face Rejuvenator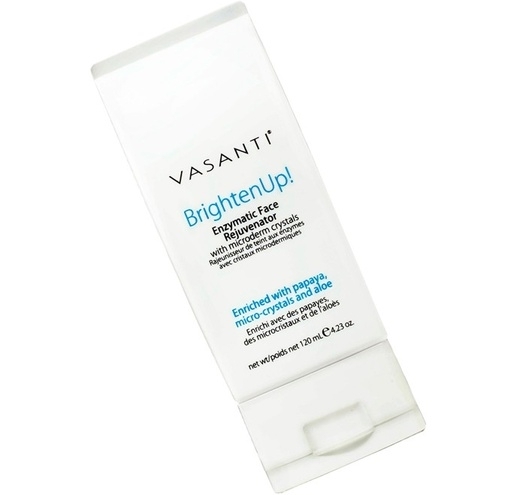 One of my latest favorites of all the best facial exfoliators is Vasanti's BrightenUp! Face Rejuvenator. This product is known for its instant brightening, smoothing and hydrating results, thanks to a formula rich in papaya enzymes, aloe vera and coconut extract. It also contains B vitamins and Vitamin E to nourish the skin and keep it hydrated without making it oily.
Price: $34.00 at birchbox.com
---
2

Aveeno Skin Brightening Daily Scrub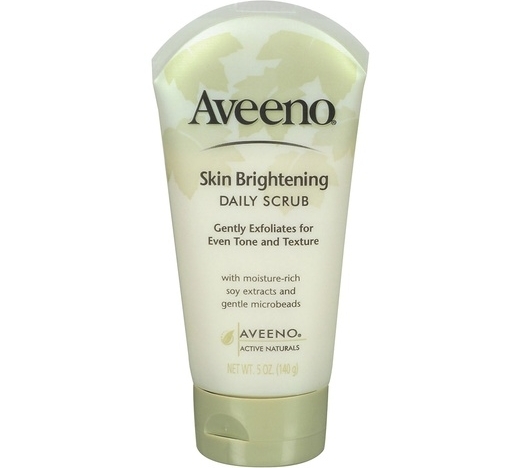 Aveeno is always a safe brand to trust that you can find anywhere, even at your local drugstore. Aveeno's Skin Brightening Scrub is gentle enough for daily use and made with soy extracts to remove impurities, while leaving your skin baby soft. This product is also enriched with microbeads and moisture-rich soy extracts to exfoliate and hydrate at the same time. This product is hypoallergenic as well, which is great for sensitive skin types.
Price: $6.00 at drugstore.com
3

Dr. Dennis Gross Skincare Alpha Beta Extra Strength Peel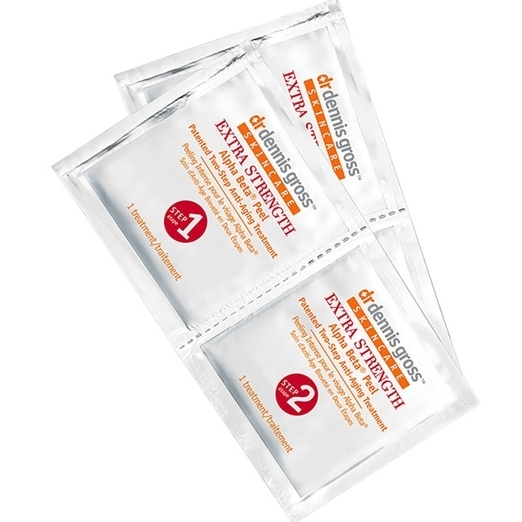 An exfoliant that doubles as an antiaging product, the Dr. Dennis Gross Peel delivers strong concentrations of alpha beta acids to reduce fine lines and pore size. It contains 30 applications and is a good choice for stubborn skin types and conditions such as rashes and irritations.
Price: $85.00 at sephora.com
---
4

Kate Somerville ExfoliKate Intensive Exfoliating Treatment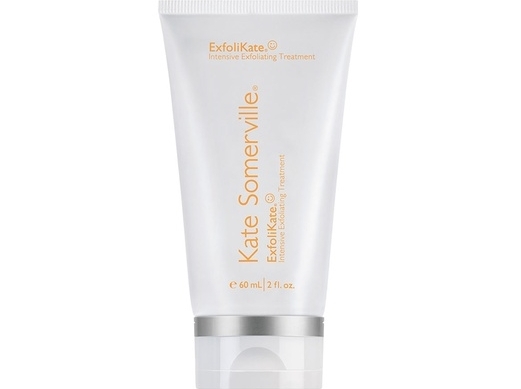 Kate Somerville's Intensive Exfoliating Treatment is especially made to help those of us with bouts of acne, pimples, blackheads or even a little discoloration. It features a dual-action exfoliating method that works by using nourishing fruit enzymes. It is gentle enough for sensitive skin, yet effective for almost anyone. This is also an industry favorite among beauty editors everywhere.
Price: $85.00 at amazon.com
---
5

Murad AHA/BHA Exfoliating Cleanser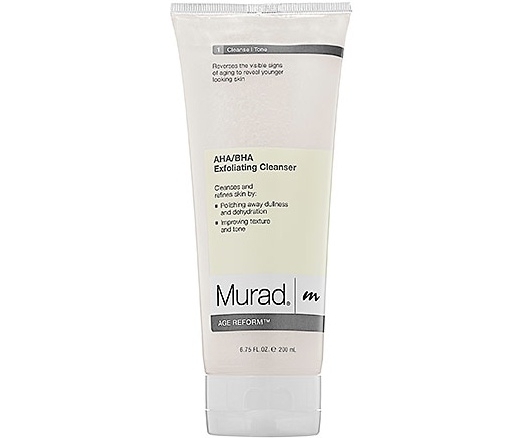 I was introduced to Murad products when I worked at a modeling agency and can attest that they are some of the best skincare products on the market. This specific product contains acne fighting salicylic, lactic and glycolic acids for deep cleansing and removal of dead skin. It also contains jojoba beads to hydrate and retexture skin, so it won't leave you dry or irritated. It smells refreshing and leaves your skin super soft and clean. It is safe for any skin type and contains no synthetics, fragrances or dyes.
Price: $35.00 at sephora.com
---
6

Dermalogica Daily Microfoliant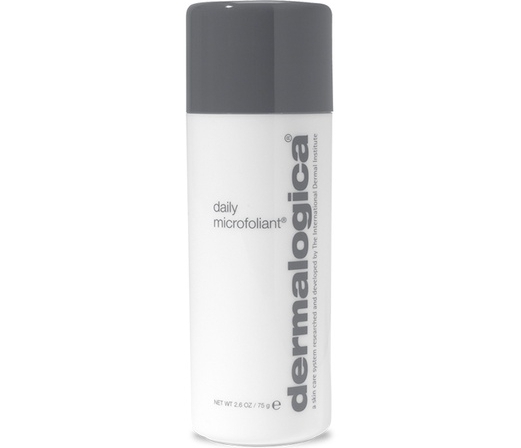 Dermalogica Daily Microfoliant is a bestseller and all over the beauty blogs out there. This popular brand contains a wide range of skin products, with their Daily Microfoliant being one of my favorites. It contains rice enzymes and salicylic acid, which make it ideally suited for acne prone skin, and it is fragrance free so it won't aggravate skin that is sensitive to dyes and fragrances.
Price: $50.00 at ulta.com
---
7

Dr. Brandt Microdermabrasion Exfoliating Cream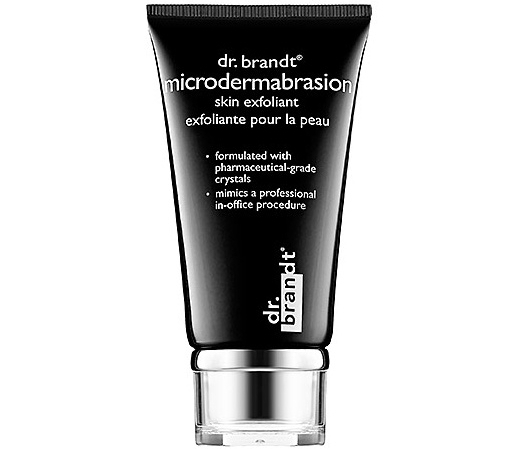 Dr. Brandt is a well-known and highly favored brand to go to for a "spa-like" treat. Dr. Brandt's exfoliating cream is said to be an effective alternative to expensive microdermabrasion treatments and was even an Allure Magazine Best of the Best Beauty Award Winner in 2012. This product contains special pharmaceutical-grade crystals, lactic acid and soothing botanicals to exfoliate, cleanse and hydrate in one step.
Price: $78.00 at sephora.com
---
8

Fresh Sugar Face Polish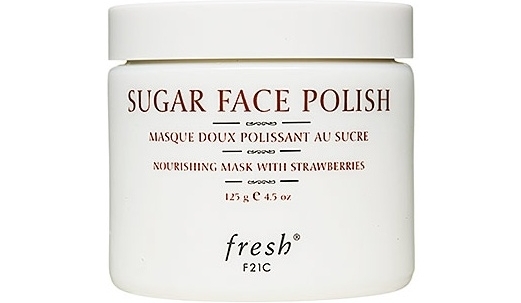 Fresh Sugar Face Polish is full of antioxidants and exfoliating powers, all in one product. It is great for any skin type and even smells like a dream. It consists of wild strawberries and brown sugar for a natural blend of exfoliants that also helps to boost the antioxidant benefits of this product. It was featured by InStyle Magazine as a Best Beauty Buy in 2012 and Allure Magazine rated it the Best Exfoliator for Dry Skin in May 2012. Suitable (and effective) for all skin types, Fresh's Sugar Face Polish is a considered a "best" by many.
Price: $55.00 at sephora.com
---
9

Clinique Exfoliating Scrub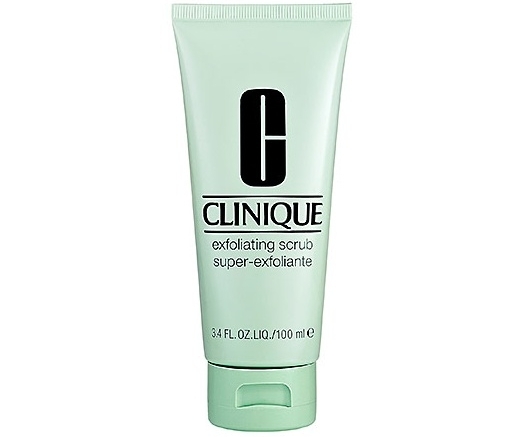 Clinique is always a safe brand to go to for great skin products, and this is one of their oldest and most trusted products. It is designed for oily skin types, yet is also fine to use on dry skin. It exfoliates the skin in a really gentle way, unclogs pores and is water-based, which means it contains no alcohol to dry out your skin.
Price: $20.00 at sephora.com
---
10

Philosophy the Microdelivery Exfoliating Wash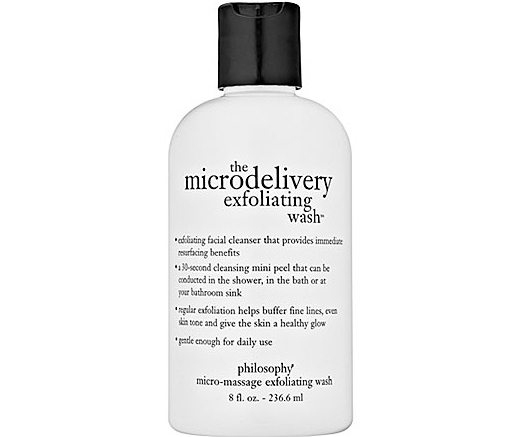 Philosophy's skin care line is always a great choice, starting with their Microdelivery Exfoliating Wash. This wash is in the form of a gentle cleanser that is mild enough to use daily, yet effective enough to help you notice a difference in your skin with just a few uses. It helps to deep clean, remove dead skin and causes no irritation or dryness. I like that it is sulfate-free and comes in a generous 8 ounce bottle, making it price effective as well.
Price: $25.00 at sephora.com
---
11

St. Ives Invigorating Apricot Scrub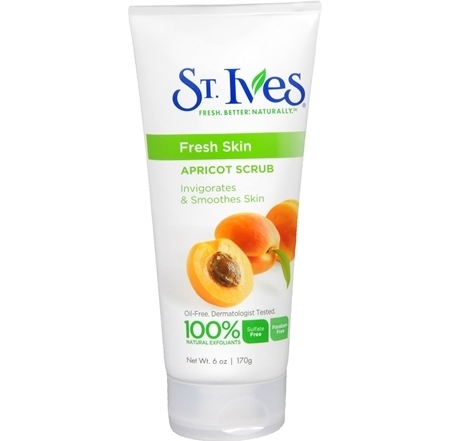 I first learned about this brand back in high school and it has been a favorite ever since. St. Ives offers some of the best products that are effective, safe on your skin and made of natural ingredients. This apricot scrub has a great smell, removes dead skin and leaves your skin soft. What more could you ask for?
Price: $2.97 at walgreens.com
These facial exfoliators are some of our favorites, but feel free to tell us about yours. Do you use a facial exfoliator or have a favorite brand?
---
Comments
Popular
Related
Recent