8 Amazing Benefits 👏 for Spritizing Rose 🌹 Water 💦 Mist Every Day 📆 ...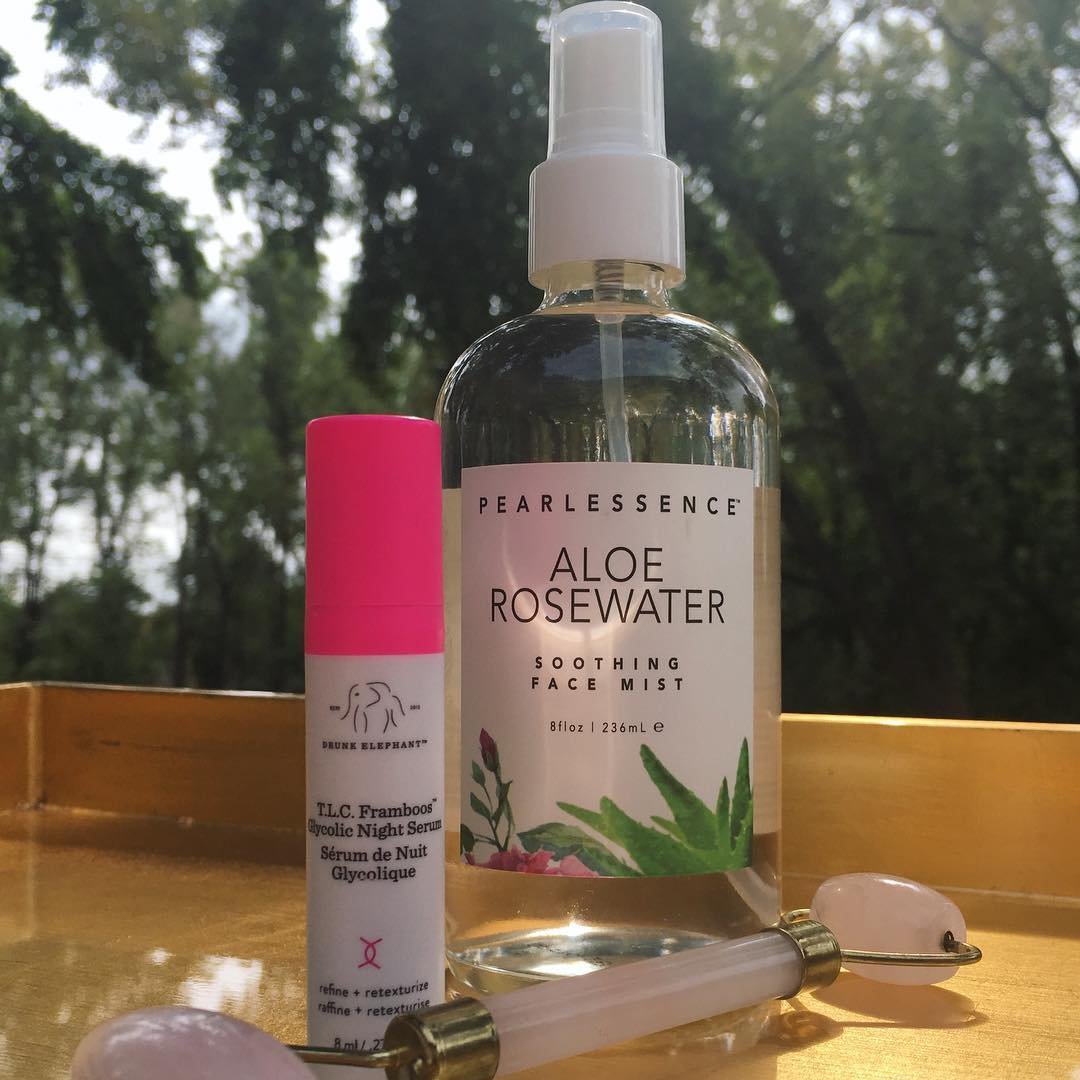 Roses are the classical gift for expressing love. These flowers intimate interest, spark off romance and nurture courtships. No other flower has achieved such greatness in capturing the human emotions of love, desire and passion.
This beauty not only helps us voice our deepest feelings, but she also works deeply on our beauty. Cleopatra, the queen of seduction, bathed in rose water to make herself irresistible to Marc Anthony. Legend has it, it gave her a natural glow and velvety soft skin that drove her lover crazy.
Let's be honest. We all want to be the femme fatale. It goes without saying; a good soak in rose water will make you the temptresses. Good news is that, rose water transcends bath time. It can also be used in our everyday beauty regime. A little spritz of this all rounder will make you the fox. Let's get started on the amazing benefits of spritzing rose water mist.
1.

Looking Fresh All Day Long
Picture this. You leave the house early in the morning, all dolled up ready to make your boss chic moves. It's mid morning, and your fresh face is not all so fresh anymore. Don't freak out. A little spritz of rose water mist will get you back in the game. It will refresh and hydrate your skin. On top of that, its moisturizing effect will leave your skin feeling soft and glowing.
Having a beat face all day long can be an uphill task. You may need to reapply makeup one too many times. Luckily, 2 or 3 spritz of rose water will keep you looking beat. Better still, you can spritz a little rose water before applying your favorite tinted moisturizer or foundation. After applying makeup, spritz a little rose water for a dewy look.
3.

Reducing under Eye Bags
Did you know our biggest communication is through body language and eye contact? It goes without saying; puffy eyes don't put our best foot forward. A little spritz of rose water mist around your eyes will ensure you are giving amazing eye contact in no time. To use it, close your eyes and hold the bottle 6 inches from you and then spritz.
The hustle and bustle of everyday life can put a damper on our outlook of life. But not to worry. It should come as no surprise that rose water will pick you up and lift your spirits. A spritz will bring you back to your Zen and relieve anxieties and stresses that you may be facing during the day. I hope you feel calmer already.
It is 3 o'clock in the afternoon and you are feeling a bit musty. Guess what, a good spritz of rose mist will freshen you up. Furthermore, if you are running late on an evening engagement and don't have the time to change rose water mist will come to your rescue. A spritz on your neck, wrists and elbows is all you need.
6.

Maintaining the PH Balance of Your Skin
The skin is slightly acidic and has a pH of about 4.5-5.5. Unfortunately, during the day, the skin is exposed to dirt, sweat, excess oil (sebum) production by the skin and environmental pollutants. These elements cause the skin pH to increase and become alkaline. The down side is that bacteria thrive in an alkaline environment. Consequently, a break out is eminent. Infections and skin diseases are a possibility. However, you need not to panic.
Firstly, rose water is slightly acidic and has a pH of 4-4.5. A spritz is therefore able to restore the skin back to its natural pH. In addition, it has anti bacterial properties and fights of bacteria. Conversely, if the skin is dry, it is more acidic. It will have a pH <4.5. In this instance, it will restore the skin back to its optimum. Amazingly, it works on both sides of the skin divide.
Lush, plump, full, kissable lips. Mwaah! Rose water has got you. A little spritz will revive your pout to be like that of Kylie Jenner.
You have made you boss chic moves it's time to call it a day. As a good girl, always remove your makeup before going to bed. And not to worry, rose water mist has got you. Spray it on the face and using a clean face towel it will all come off.
Take away
Beauty regimes vary from woman to woman. And everyone has their favorites. Rose water mist is one of those favorites that you do not want to miss out of. Grab your bottle, spritz on.
{{#comments_count}} Show Commnents ({{comments_count}}) {{/comments_count}}