7 Ways to Tan Safely without Damaging Your Skin ...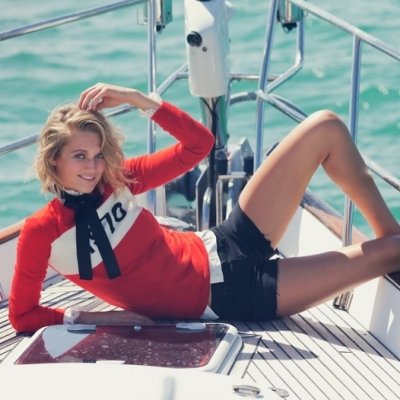 Many people think that there aren't any ways to tan safely, however, with a few tips and tricks it is easy to do! The majority of us want sun kissed skin, without the pain of a burn or the health implications later in life however, I don't know about you, but I've always found it difficult to balance out getting a nice glow and not ending up all red like a lobster. So, here are a few ways to tan safely.
1.

Bronzing Sun Lotion

This is far by my favourite of the ways to tan safely. I only found out about bronzing sun lotion last year. It says on the bottle that it supports the natural tan. Firstly, I didn't believe what it said on the bottle, yet when I was on holiday, it gave me a nice subtle glow, which is unusual for my naturally pale skin.
2.

Try Not to Be out at Mid-Day

As you probably know, mid-day is the hottest part of the day and when UV rays are at their highest level. So why not take a siesta or have a long lunch at this time of day and tan early in the morning? I mean there is nothing better than an early morning swim in the pool and then drying off in the sun.
3.

Apply Lotion Throughout the Day

Many people make the mistake of thinking that one application of sun cream will last them throughout the day. This really isn't true, as sun cream needs to be applied at last every two hours to have the optimum affect.
4.

Don't Use Oil

Using tanning oil is essentially like cooking your skin; I for one don't want to be the meal on the menu! I know that it is a quick fix on getting a tan, which we all want, but instead of going the speedy way, try using bronzing sun cream.
5.

Fake It!

There are many different fake tanning products out there: gradual, instant, mousse and spray. My personal favourite is mousse; it gives you a nice dark colour yet lasts a long time. Faking a tan means that you don't have to spend all your time sunbathing and you can get the colour you want ... note that it's probably best not to have white sheets though.
6.

It'll Happen when You're Least Expecting It

Have you ever wondered why it is that young children always come back from a holiday really brown? Well it's down to the simple fact they are active in the sun rather than sunbathing. Instead of spending your day sunbathing, why not see some sights and walk around? You're more likely to get a tan when you are actually doing something rather than lying down.
7.

Gradually Does It!

Don't expect to be really tanned on your first day of holiday. Tanning a little bit each day is better for your skin as there is less of a chance of burning. Finally, remember not to fall asleep in the sun, as this nearly always leads to the worst sunburn, therefore, damaging the skin the most.

I hope these tips will help keep you safe in the sun! Remember, have fun when you're on holiday, but also remember to reapply sun cream and keep active; you'll probably find that you enjoy your holiday more this way. Obviously, each skin type differs, and some people burn readily and others go brown. However, you should not be foiled by this; just make sure you are safe in the sun even if your skin doesn't appear to be burning. Believe me; you will thank yourself later in life. Why don't you share some safe tanning tips that you have?

{{#comments_count}} Show Commnents ({{comments_count}}) {{/comments_count}}