7 Ways to Prep Your Skin for Chilly Fall Days ...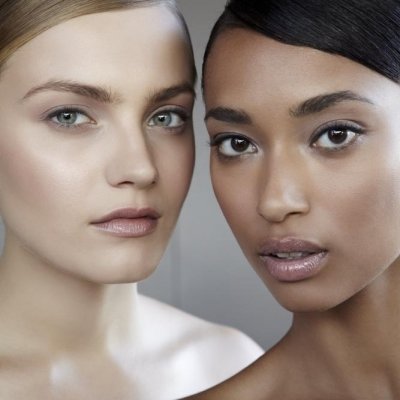 If you're wondering if there are any good ways to prep your skin for chilly fall days, you can bet there are! Now that the days are cooling off and the heat of the summer is on its way out, it's time to baby your skin so the cold days ahead don't destroy it. Fortunately, it isn't hard or time consuming, so you can easily get it done in just a matter of minutes. No matter what your favorite part of the cooler season is, having some ways to prep your skin for chilly fall days is a simple way to make sure it's as enjoyable as possible.
It's seems strange since fall and winter are often pretty wet seasons, but your skin actually gets drier when the weather cools off. That's why switching to a thicker, more emollient rich, moisturizer is one of the best ways to prep your skin for chilly fall days. Slather it on to increase your skin's barrier against dryness and your fall will be that much better.
2.

Keep Wearing Sunscreen
Sunscreen is a must during the summer to ward of sunburn, signs of aging and skin cancer. However, just because it's fall doesn't mean you can stop wearing it. Keep on putting SPF on your face, neck and ears every day to prevent the drying effects of too much sun exposure as well as ensuring that your skin stays hydrated, beautiful and radiant all through the cold weather that's ahead of us.
3.

Scale Back on Exfoliation
There is nothing I love more than a good exfoliation all over my skin. It helps make it glow and keeps it really soft. But when fall rolls around, it's a good time of year to cut back just a bit. Too much exfoliation can leave your skin susceptible to the cold, harsh autumn air, which can make lots of skin issues worse. Instead, gently exfoliate just once or twice a week.
4.

Pay Attention to Skin Conditions
There are some skin conditions that tend to get worse with weather changes. That includes rosacea and eczema, as well as many others. If you have a skin issue, pay careful attention to it as the summer heads out and fall rolls in. Make sure you stick to your treatment routine and give your doctor a call if symptoms flare or get worse. That way you can head off an entire season of feeling miserable.
It's easy to remember to chug water during the summer when it's hot outside and you get super thirsty all the time. But it's also important to continue hydrating during the fall. All that water you drink helps keep your skin hydrated and looking young and fresh. So keep on carrying that water bottle wherever you go.
Like drinking water is easy during the summer, filling up on fresh produce is easier too. That's because there is no shortage during the warm months. However, fruits and vegetables are just as important during the fall as they are in the summer. You need all the vitamins and minerals they contain to protect the health of your skin. So keep loading up on them. Frozen fruits and vegetables are a great alternative to fresh when it's cold outside.
You definitely don't have to shell out to see a professional if you prefer not to, but she can give you some really helpful fall specific tips that apply to your skin. Some people swear by facials, microdermabrasion and other such treatments at the beginning of each season. So, by all means, get some pampering to bring in fall on the right note!
How do you prep your skin for the fall? Your tips and tricks would be greatly appreciated!
{{#comments_count}} Show Commnents ({{comments_count}}) {{/comments_count}}