8 Ways to Make Your Skin Look Great in Pictures ...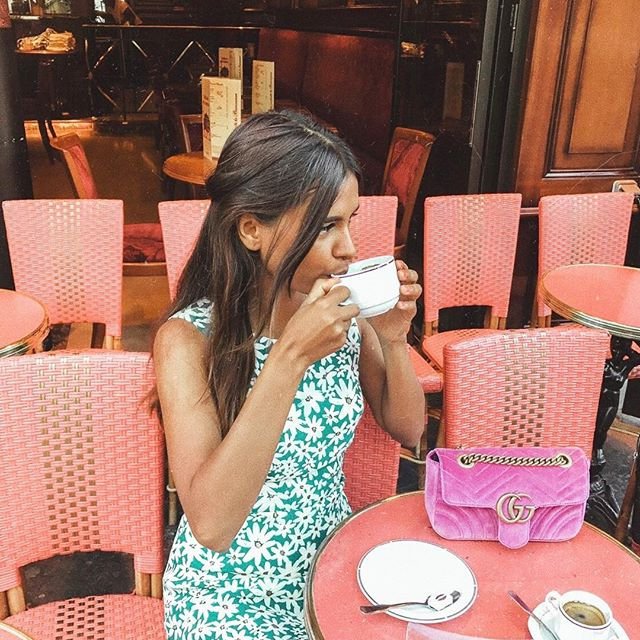 Learning how to look good in pictures is something every woman wants to know! We all have to see the picture as soon as it's been taken to make sure it's a "good" one, and don't even get me started on family members who tag you on facebook in "horrible" pictures! Well, the good news is, there ARE ways to look good in pictures! And even more specifically than that, there are fabulous ways to make your skin look great in pictures. I've done all the research, and even tested out every method listed here for you, so sit back, and enjoy the ride as you learn the best ways to look good in pictures!
One of the most important factors when learning how to look good in pictures is to make sure the lighting is ideal. Bad lighting can make you look sallow, cast shadows, or even add pounds! Yikes! According to photography.com, the best time of day to take pictures outdoors is right at sundown. The light is soft, and will cast a warm glow on your skin!
The angle at which you position your body and face plays another important role in learning how to look good in pictures. One of my favorite tips to pass along for a great picture is to remember to tuck in your tummy and roll your shoulders back. By doing this, you prevent saggy posture and a droopy stomach. Also, remember to lift your chin up just a bit. This helps to avoid "double chin" syndrome!
If you really want to know how to make your skin look great in pictures, then pay attention to this tip! Skin care should be something you do on a regular basis already, but if it isn't, start today! For acne prone skin, use a medicated soap to cleanse with. If you have dry skin, wash with a creamy cleanser and moisturize well. Remember that any issues you have with your skin will only be magnified under a camera lens, so you want to get those problems in hand before anyone starts clicking away!
The makeup you choose to use-or not use-will have a lot to do with how you look in photos. One way to look good in pictures is to not pile on a ton of makeup. Too much makeup takes away from your natural beauty and leaves you looking too done up. However, a little bit of makeup can really enhance your face! Invest in a good foundation with HD quality for nice pictures. Steer clear of anything overly glittery, too much highlighter and too much bronzer. DON'T skip blush though!
One of the things I struggle with on a daily basis is oily skin. It's completely unattractive in pictures! If you deal with oily skin, you can still learn how to look good in pictures! Invest in some oil absorbing papers. They blot the oil away without taking your makeup off. If you still feel a bit too shiny, you can apply a bit of powder. Just don't apply too much, you don't want to look chalky!
Your expression is just as important as the other elements involving a great photo. The best way to look good in pictures is to smile, be happy, look like you're having fun! Invest in a tooth whitener if you feel self conscientious about your teeth. A bright white smile can't help but being showed off!
Remember that certain items of clothing you wear may not flatter you quite as much. People who are short, plus sized, or curvaceous should avoid horizontal striping. Tall people should steer clear of vertical stripes. Also, pay attention to the color and material of your garments. One of the best ways to look good in pictures is to wear clothes that will flatter you and there are some colors that may make you look a bit yellow or sallow.
No matter whether you forget all of these tips right away, but please do remember this one: Have confidence! You will be the expert in knowing how to make your skin look great in pictures if you have the most confidence of them all! A little self worth goes a long way, and that becomes the most apparent in pictures.
With these excellent tips on How To Look Good In Pictures, you shouldn't need to worry about having horrible pictures to haunt you on Facebook, Twitter and family christmas cards anymore! I'm always looking for more ways to look good in pictures, so if you have thought of anything I didn't mention here, please comment below and give me your thoughts! Do you have any amazing tips on how to make your skin look great in pictures?
Top Image Source: tumblr.com
{{#comments_count}} Show Commnents ({{comments_count}}) {{/comments_count}}