Even before the FDA sent out its new label requirements to sunscreen manufacturers, we knew it wasn't safe to bake in the sun. But until next summer, when the new label rules kick in, how will we get our healthy glows? Well, lovie, take it from a pale girl like me — there are a range of products designed to help you get a safe summer glow, none of which will cause wrinkles, premature aging, and (yikes!) skin cancer, like the real deal might. Here are a few of my faves.
Table of contents:
1

Too Faced Tanning Bed in a Tube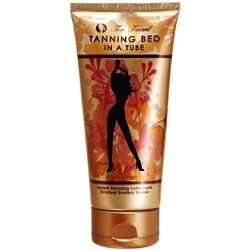 Price: $25.00 at sephora.com
Get the bronze beach goddess glow without risking skin cancer and other sun damage with this lush-smelling and highly-effective bronzer and gradual self-tanner. It's formulated for all skin types, and it look very natural, not orange and streaky. It also won't leave marks on your clothes!
2

Bliss a Tan for All Seasons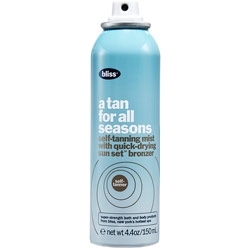 Price: $36.00 at sephora.com
Spray this instant-tanner on, and rock a healthy, safe summer glow all year long! I love the convenient 360-degree spray (to get those hard-to-reach areas) and the added bonus of aloe vera. According to the package, it also helps hide cellulite… hooray!
3

LORAC Bronzer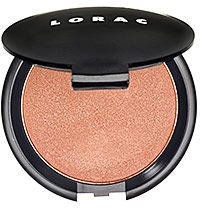 Price: $28.00 at sephora.com
This hot bronzing powder comes in two sun-kissed shades (Glow and Warm Glow), both designed to give you a natural, healthy look without damaging your skin. IT's also made to be skin-friendly, without sulfates, petrochemicals, and phthalates.
4

NARS Bronzing Powder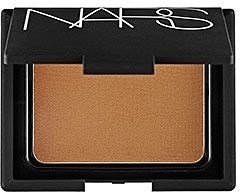 Price: $33.00 at sephora.com
Ooh, here's another powder bronzer, this one in three shades, which all tend to be a little less pinkie. My favorite shade is Irresistiblement, which isn't a real word, but should be. And I love the gold shimmer that comes in all the shades!
5

Dr. Dennis Gross Skincare Alpha Beta Glow Pads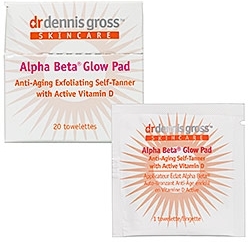 Price: $32.00 at sephora.com
Get better, clearer skin, along with a healthy, long-lasting, safe summer glow with these self-tanning pads. These pads boast a tanner that's cruelty-free and vegan-friendly, so feel free to use them without suffering a guilty conscience.
6

Lancome Flash Bronzer Oil-Free Tinted Self-Tanning Face Lotion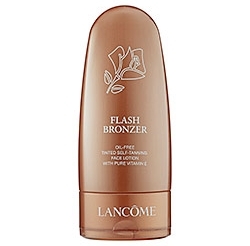 Price: $30.00 at sephora.com
This self-tanner, specifically designed to deliver a safe summer glow for up to five days, is available exclusively online. It's gentle, and won't rub off on your clothes, and it's also been tested to make sure it's safe for all skin types, even sensitive skin.
7

Clarins Delectable Self Tanning Mousse SPF 15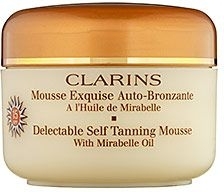 Price: $42.00 at sephora.com
If you have sensitive skin, you might find this self-tanning soufflé to be drying, but otherwise, it's amazing. It's formulated with Mirabelle oil, and is made to give your skin a gradual, healthy self-tan. I use it with moisturizer and it looks great!
With so many fab ways to get a safe summer glow, why risk it? Think of how gorgeous you'll look in your sun hat, while still looking tan and happy. Which of these products have you tried, and did they work for you? Do tell!
Top image source: data.whicdn.com
Please rate this article