10 Terrific Teas Your Skin Will Love ...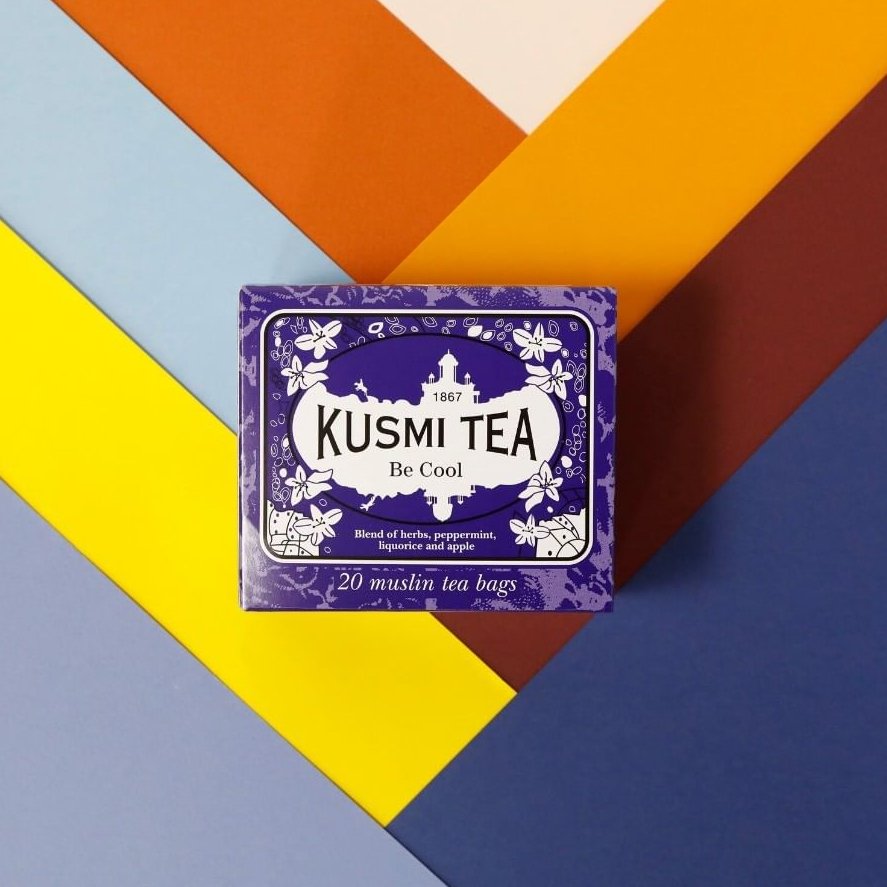 The next time you're craving a hot beverage you might want to reconsider the latte and grab one of these great teas for skin! Coffee has its benefits but if you want a milder drink with less caffeine and more good-for-you ingredients, pick tea! Tea lovers worldwide know that regularly drinking tea unleashes a heap of benefits for healthy skin and improves your overall well-being! If you're looking for an easy way to help clarify or maintain your skin's health, try one of these babies out!
You're probably accustomed to seeing dandelion flowers growing randomly in certain areas and while they're nice to look at, they're also one of the rad teas for skin! Dandelion tea is an herbal tea which differs from traditional black or green types due to their origin. Herbal teas are caffeine-free but nutrition wise, both traditional and herbal teas contain their fair share of healthy ingredients. Dandelion teas in particular are good for your skin due to its powerful antioxidants and immune enhancing properties which help your skin stay young and healthy!
This tea for healthy skin is likely one of the most well-known teas around. You can find green tea in skin care products, mixed with foods and mixed in with all sorts of drinks. If you were doubtful as to whether these products spiked with green tea were beneficial, not to worry, they are!. The green stuff actually contains the most potent antioxidants which offer your skin protection from free radicals and skin damage for younger, smoother skin!
I love the cool and refreshing flavor of this tea for healthy skin! Peppermint teas are typically known for offering relief from nausea or upset stomach. They also help relieve stress and help improve the condition of oily skin as well as encourage new skin cell growth! If you have dry or dull skin, drinking peppermint tea can help your skin to rid itself of dead skin cells and get you glowing!
Another tea for skin that's also a great tonic for upset tummies is ginger tea. Ginger has been known to improve digestion and some believe there is a link between your skin and digestive system. Many times our bodies will reveal internal issues externally so some believe that skin problems are often related to an unbalanced digestive system. Drinking ginger tea helps soothe inflammation and increases the radiance in your skin!
Chamomile is another one of the teas your skin will love due to its anti-inflammatory benefits! Those with skin issues like eczema and contact dermatitis can greatly benefit from drinking a cup o' chamomile. You can also use chamomile tea bags to topically treat tired eyes, dark circles around eyes and treat bee stings, acne and burns!
You might have spotted Rooibos or red tea on the menu at your local coffee shop since it's one of the more common herbal teas for skin. Rooibos teas have been used for many years in South Africa and are known for benefiting a range of skin issues like eczema, rashes, and sunburn. Even if you don't have any of those skin conditions, Rooibos is packed with nutrients and antioxidants that help you maintain clear and healthy skin!
The thought of drinking something derived from a root might seem unappealing, but this tea for skin packs a powerful punch when it comes to skin benefits! Burdock root contains anti-fungal and antibiotic qualities that aid in the fight against the bacteria that causes acne and helps detoxify skin tissues. If you have acne, especially inflamed pimples, consider adding burdock root tea to your daily regimen!
White tea is another tea for skin that you can enjoy for its mild flavor and skin benefiting qualities! White teas contain antioxidants like most other teas which help fight off the effects of the environment. However, white teas are the least processed and have the highest amount of antioxidants. From my understanding, green teas have the most potent antioxidants while white teas contain the highest quantity so they both have their individual benefits!
Jasmine tea is another one of the tasty teas your skin will love. Jasmine tea is fragrant and slightly sweet with antiviral and antibacterial properties. Sipping on Jasmine tea can help fight off the effects of aging and help skin conditions like eczema. Jasmine tea can also benefit those with oily skin by helping to reduce oil production and it can help fight acne and balance hormones!
Drinking Ooling teas for skin can help your body fight off the effects of aging and improve the color of your skin. Oolong tea has a distinct taste so it might take a little getting used to but it's worth it! Aside from improving the color and condition of your skin there is also some evidence that drinking Oolong can help protect your skin from sun and smoking damage!
Have you ever tried any of these terrific teas for skin? I hope this information was helpful in finding a tea that suits your skin care needs. One thing to keep in mind is that some people are allergic to the plants that these teas are derived from so be sure to test it out before drinking or using them topically to avoid an allergic reaction. So, are you a tea or coffee girl? What's your favorite tea?
{{#comments_count}} Show Commnents ({{comments_count}}) {{/comments_count}}