10 Skin Stimulating DIY Facials to Try ...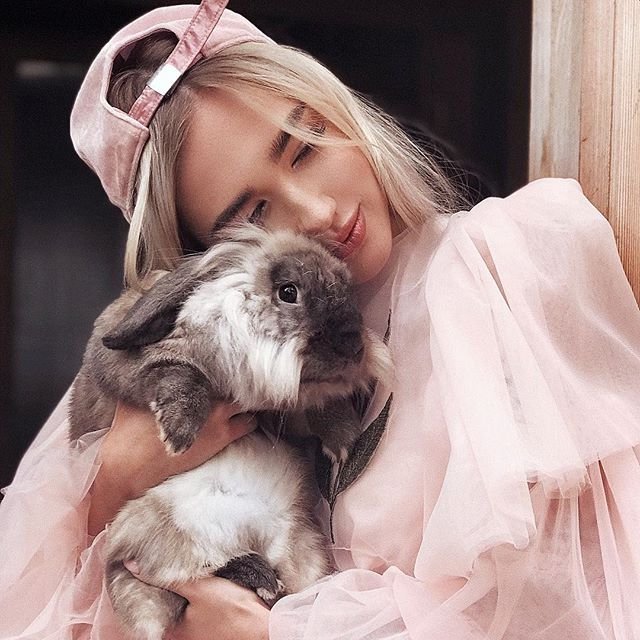 Ready to get your fall skin care routine a little boost with DIY facials? I know some of you ladies love to get facials done at a spa, but there are some easy and effective facials to try at home! Facials can offer your skin a deeper cleansing than regular cleansing at home, relaxation and help fight off the effects of aging! I found 10 different DIY facials that you can do at home for some much-needed TLC or if you want to enjoy some girl time with friends!
You'll find that many of the DIY facials on this list come in different versions like this ice facial for instance. There are many variations of this facial as well as most of the other facials on this list so don't be afraid to experiment! This particular facial is super duper easy where you only need one ingredient and a few minutes of your time so there's no excuse not to treat your skin! Ice cubes can help tighten skin thereby helping to slow down the effects of aging so do this facial often!
Ingredients:
Ice cubes
Directions:
Pass the ice cube on your face till it melts completely and do not forget to pass it on your neck also Apply on the eyelid and on the area under your eyes to remove the dark circles. It also helps in reducing the eye swellings which is as a result of liquid accumulation in that area.
Source: laurenconrad.com
A DIY facial by any other name would clean just as well…or maybe not. This DIY rose petal facial combines soft rose petals, Greek yogurt and honey for a moisturizing and fragrant indulgence for your skin! Yogurt is known to refine your pores and gently exfoliate your skin. Honey is known for its humectant and anti-microbial properties while rose petals are great for dry or sensitive skin!
Ingredients:
1 Rose
1 tbsp. Greek yogurt
1 tsp. honey
1 tsp. soy oil
1 tsp. flower
3 tsp. water
Directions:
On a freshly-washed face, pat a cotton cosmetic pad soaked with one tablespoon of Greek yogurt and one teaspoon of honey for one minute. Rinse clean with warm water.
Then, take the petals off of two roses and grind them in a shallow bowl with a mortar or spoon. Mix in one teaspoon, each, of soy oil and flour. When the mixture is thoroughly blended, add three teaspoons of water.
Apply the mixture to your face with a fan- or foundation brush and leave it on for 30 minutes. Rinse off thoroughly, and finish with a light layer of your normal moisturizer.
Source: realbeauty.com
Another 1-ingredient, at-home facial that's a must-try for any busy lady who wants to the benefits of a facial without the fuss is the banana facial! A banana provides lots of great benefits for the skin such as helping to slow down the aging process and minimizing hyperpigmentation. Give this DIY facial a try and discover the beauty benefits of bananas!
Ingredients:
1 ripe banana
Directions:
Mash up a medium-sized ripe banana into a smooth paste, then gently apply it to your face and neck. Let it set for 10-20 minutes, then rinse it off with cold water. Another popular mask recipe calls for 1/4 cup plain yogurt, 2 tablespoons honey, and 1 medium banana.
Source: rd.com
This apple mask is definitely one of the tempting facials to try! Apples aren't a common ingredient in facials but they should be! Apples offer our skin lots of great benefits like being filled with collagen and elastin as well as protecting you from harmful rays that cause skin damage and accelerate aging. The next time you're at the store, make sure you pick up some extra apples for your facial!
Ingredients:
1 medium size apple (grated)
5 tablespoons of honey
Directions:
Mix the grated apple and mix with honey to make a mask. Smooth over skin then let sit for 10 minutes, rinse off with cool water.
Source: pioneerthinking.com
5.

The Perfect Halloween Mask
I know the name of this at-home facial says Halloween mask, but I promise you won't be creating any paper mache masks to wear out! What makes this the perfect mask or facial is that it combines the perennial fall favorite the pumpkin along with other tasty facial delights. Have a fall themed girls night in featuring all things fall and include this facial as one of the fun girly activities!
Ingredients:
2 t Pumpkin Puree
1/2 t Honey
1 t Greek Yogurt or another milk product
1/4 t Pumpkin Pie Spice (I'm not sure if this is really necessary, but it smells good)
Sprinkle in some Brown Sugar if you need to exfoliate.
Directions:
Mix all the ingredients together. Smooth the mixture over your face and kick back for 10-15 minutes. Rinse.
Source: fitnessandspice.com
This is definitely one of at-home facials that I'll be trying. We all have extra yogurt in the fridge so before it hits its expiration date, make sure you make this sweet and simple concoction for glowing skin! This recipe provides an option to use just yogurt or add some orange juice and pulp along with some aloe to create a sweet-smelling and soothing mixture for your skin!
Ingredients:
1 teaspoon plain yogurt
Juice from 1/4 slice of orange and some of the orange pulp
1 teaspoon aloe
Directions:
Mix plain yogurt with the juice and pulp from the slice of orange along with 1 teaspoon aloe. Leave the mixture on your face for at least five minutes before rinsing it off.
Source: rd.com
7.

Brightening Butternut Squash Enzyme Mask
Butternut squash is the other vegetable that comes to mind when you think of fall and it's also the star of this at-home facial! With just a few ingredients you can put together a quick and easy skin brightening and nourishing treatment for your skin! Be sure to test out butternut squash on a small patch of skin first because it's possible to have a skin allergy or it might be too harsh for really sensitive skin!
Ingredients:
1 egg
1 cup cooked butternut squash
Optional Ingredients
Papaya, honey, apple cider or cranberry juice (whichever you have handy)
Directions:
Adding an egg to the mask helps bind the ingredients together, as well as nourishing and lifting the skin. Whisk together about 1/2 cup of the squash and the egg (feel free to use pumpkin, either fresh or canned, for this recipe!). How to customize your mask: For more exfoliation: Add 2/3 cup fresh mashed papaya. The additional enzymes will dissolve dead skin on the spot, leaving you fresh and glowing. For dry skin: Add a tablespoon of honey, which acts as a humectant, drawing moisture into the skin. For oily skin: Mix in a tablespoon of apple cider or cranberry juice for a toning astringent effect.
Source: shine.yahoo.com
8.

Fruit & Oatmeal Face Mask
This list of DIY facials isn't just for those who have oily, dry or sensitive skin! Gals with normal skin can get in on this facial party with this fruity facial mask! You might already know that oatmeal is used a lot for those times we have irritated skin but it's just as good for maintaining normal skin and the fruit provides vitamins and nutrients to literally feed your face!
Ingredients:
1/4 cup cooked peach
2 strawberries
1/4 cup mashed papaya
1 teaspoon honey
Instant oatmeal to make a paste
Directions:
Blend all the ingredients together and apply to your face. Leave mixture on for 10 minutes. Rinse off with lukewarm water and pat your face dry with a soft towel.
Source: voices.yahoo.com
9.

Homemade Green Tea Face Mask
Green tea has numerous health and beauty benefits so you know it had to show up on this list of homemade facials! This facial mask utilizes the skin-saving benefits of the antioxidants in green tea as well as the moisturizing properties of honey for a power packed mask or face wash!
Ingredients:
Green tea
A tablespoon of granulated sugar
Half a tablespoon of lemon juice
Directions:
Green tea is famously good for problem skin. It can help with your acne, but it's also great at soothing sensitive skin of all kinds. Make a cup of green tea (with lots of tea. Twice as much loose tea as you'd normally use to drink, or two teabags if you use tea bags). Leave the tea bags in for an hour, and if the tea is still warm (unlikely) chill it in the fridge until it's cool. Take it out, mix in the sugar and lemon juice, pat it onto your face and either use it as a face wash or (better) leave it on for 15 minutes. Wash off and moisturise.
Source: gardenofbeauty.net
10.

Balancing Facial Mask
With fall under way and winter soon approaching, let's arm ourselves with some easy and soothing recipes for at-home facials. Help your skin to repair itself naturally by balancing out our skin and providing it with the attention it deserves! Detox, clean and calm your skin with this multipurpose DIY facial!
Ingredients:
1 small avocado, mashed (about 2/3 cup)
1/2 small cucumber, finely grated (about 1/3 cup)
1 teaspoon fresh lemon juice
3 tablespoons green clay powder (sold at natural-foods stores)
Directions:
Combine all ingredients in a small bowl, using a fork to blend. Cover and chill in the refrigerator for at least 30 minutes. Apply a thick layer of the mixture to clean, dry skin on your face and neck, avoiding the eye and lip areas. Keep fairly still for 10 to 15 minutes, allowing the mask to dry in place. Wipe skin clean with a damp cloth; splash with cool water, and pat dry.
Source: wholeliving.com
Try out some of these DIY facials yourself and unlock the secrets of all-natural beauty! DIY recipes are the best because what other product will you find that's absolutely natural, inexpensive and easy to use?! The next time you've had a long day, whip up one of these easy and beneficial masks while you soak your troubles away in a hot bath! What's your favorite DIY recipe?
Top Image Source: fashiongonerogue.com
{{#comments_count}} Show Commnents ({{comments_count}}) {{/comments_count}}