Did you know that there are luxury deodorants? Yes ladies, you can treat your armpits to some high-end, brand name deodorant! While it might seem like a waste of money to spend over $10 on something that you'll go through so quickly and just sweat off, there are some major benefits to be had by treating yourself to some lavish deodorants! Keep reading for seven luxury deodorants and their benefits!
Table of contents:
1

Lavanila Laboratories the Healthy Deodorant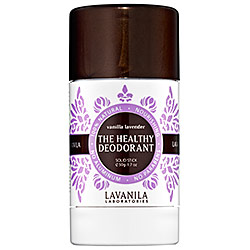 Luxury deodorants mainly get their high price tag from the cute packaging and quality ingredients. Lavanila's deodorant purports to be a clinical-strength deodorant that is 100% natural and safe. The gentle yet effective formula fights odor while strengthening and conditioning your skin. Choose from a variety of vanilla fragrances like vanilla coconut or vanilla grapefruit. It's $14 at Sephora.com.
2

Sisley-Paris Eau De Campagne Perfumed Deodorant

This fancy schmancy luxury high end deodorant claims to bring you to an instant state of well-being! This luxe deodorizer is perfumed yet mild and non-irritating, making it suitable for even sensitive skin. If you like fresh, clean fragrances, you're really going to love this deodorant, which is made with notes of Sisley's Eau de Campagne perfume. It's $80 at NeimanMarcus.com.
3

DermaDoctor GORILLA Warfare Hair Minimizing Antiperspirant Deodorant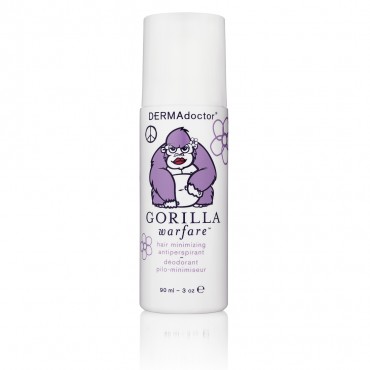 If you're looking for a high end deodorant and antiperspirant that fights wetness while minimizing hair growth, you're in luck! Gorilla Warfare is made without any synthetic dyes or fragrances and is allergy tested. Kill two beauty birds with one stone with this hard working and long lasting deodorant, and stay clean and dry! It's $29 at Dermadoctor.com.
4

Fresh Sugar Deodorant Antiperspirant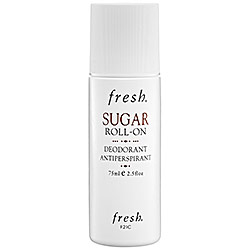 Here's another high end deodorant that also contains an antiperspirant. This roll-on deodorant and antiperspirant fights sweat, odor and bacteria with its alcohol-free and botanical formula. Fragrant, effective and long lasting, this deodorant will help keep you feeling fresh and clean without leaving a residue or leaving skin feeling irritated. It's $18 at Nordstrom.com.
5

Clean Original Scent Moisture-Absorbent Deodorant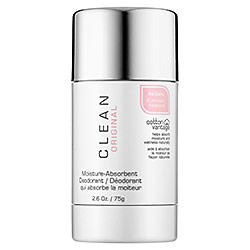 In a research study, this aluminum-free deodorant reduced wetness 18-22% over 6 hours, whereas those that contained aluminum reduced wetness 30-35%. This is great news for ladies who want to go the more natural route while still staying dry, fresh and smelling great. Enjoy the clean fragrance of soap that'll leave you feeling shower fresh all day! It's $18 at beauty.com.
6

Kiel's Superbly Efficient anti-Perspirant & Deodorant Cream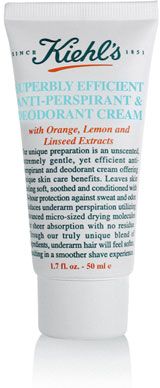 Here's something new in deodorants and anti-perspirants! This is a cream that softens skin, offers 24-hour protection against sweat and odor, reduces perspiration and softens underarm hair for easier shaving. This cream uses orange, lemon and linseed extracts to soften and condition skin. So while it might seem odd to apply a cream to the underarms, it's definitely worth a try since it has so many benefits! It's $19.50 at NeimanMarcus.com.
7

Clarins Gentle Care Roll-on Deodorant
This is another high end deodorant with many benefits. The package might be small, but it does a whole lotta work! It neutralizes bacteria that's responsible for odors, reduces the size of pores in the underarms to slow down perspiration, refreshes the skin, absorbs quickly, does not stain and can be used by both men and women. Another great thing about this deodorant is that it can be used by all skin types, so we can all enjoy a high quality antiperspirant and deodorant! It's $17 at Nordstrom.com.
I've never used any high end deodorants before but some of these really have me thinking about investing in one the next time around. What do you think? Do you think the skin care benefits of these luxury deodorants make it worth the high price tag?
Please rate this article