7 Fragrances in Skincare Products That Capture the Essence of Fall ...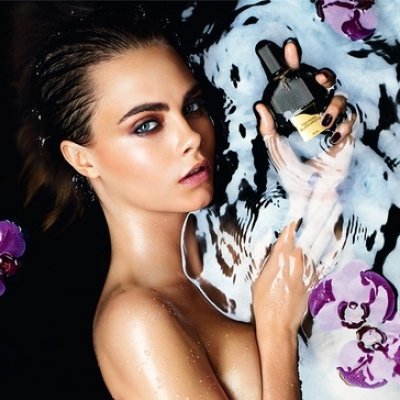 Fragrances in skincare products range from the fruity to the flowery and everything in between. When fall rolls around, you can expect to find certain scents of the season in everything from body spray to lotion. If that's important to you, you can check any drug or cosmetics store and stock up on the delicious smells that tell you fall has arrived. However, for some people fragrances in skincare products can cause headaches or skin irritation. Be sure to test them when you can, so that you don't buy stuff you end up being unable to use.
You don't have to go for straight musk, but experts are saying that muskier scents are trending for fall this year. Choose a product that combines musk with flowers or notes of citrus so you aren't overwhelmed, but still smell fresh. This is definitely one of the best fragrances in skincare products for the fall, but amber and sandalwood are great alternatives if you don't like musk.
You'll see notes of leather in many perfumes, but it appears to be big for fall this year. Combined with other scents, of course. For example, one famous perfume maker has debuted a fall product that mixes leather with blackberry, rum and saffron. Sounds delicious to me! Don't you want to give it a try?
Eucalyptus is great because it smells wonderful, but also keeps your sinuses clear. That's why you should definitely stock up on skincare products that contain this scent for fall. You'll typically find it combined with other smells, like mint, but you can use it give yourself a refreshing scent no matter where you go. Look for it in lotion and buy the small size so you can carry it with you everywhere.
It's not really fall until the apples are all over the place, right? Many skincare companies sell limited edition scents for certain times of year. Apple is top of the list for many of them. The smell of apple is mild, but delicious so it's a great choice for skincare products because you get a subtle dose of fragrance without it being overpowering. Skin lotions and cleansers are great apple smelling choices!
Sure, you can find loads of great smelling pumpkin room sprays and candles during this time of year, but if you can't get enough of the yummy smell, look for lotion or body splash that contains it. That way you can carry the great fragrance of fall with you anywhere you go. Pumpkin cinnamon products are especially yummy smelling.
Fig is another of those scents that is often associated with fall. You can find it in plenty of skincare products, so take advantage by stocking up. Most of the time, fig is combined with other fragrances, like brown sugar or cinnamon, but no matter how it comes, you'll love how delicious it smells.
The smell of roses might be one you associate with summer, but experts say it's trending for fall this year. That's great, right? And you can find rose scented products all over the place in many forms. That includes lotion, perfume, body splash, cleanser and more. Which one would you choose? Roses are a classic scent that will never let you down, so go ahead and wear the scent all through the fall, and any time you want to.
What's your favorite scent for fall? I have issues with heavily fragranced products because they give me a migraine, but I like the subtle scents that mean fall is in the air. As long as I only get a little whiff. What's your top fall skincare product suggestion and why?
{{#comments_count}} Show Commnents ({{comments_count}}) {{/comments_count}}