Wondering whether you really need retinol creams in your life? Retinoid treatments have been around for many years, but it's only recently that they've been getting the attention they deserve. Retinoids have been proven effective for skin conditions such as acne, psoriasis, wrinkles and other signs of aging and even warts so they're definitely worth adding to your skin care routine. If you're looking for the best retinol creams to purchase, take a look at the options below.
1

Chantecaille Retinol Intense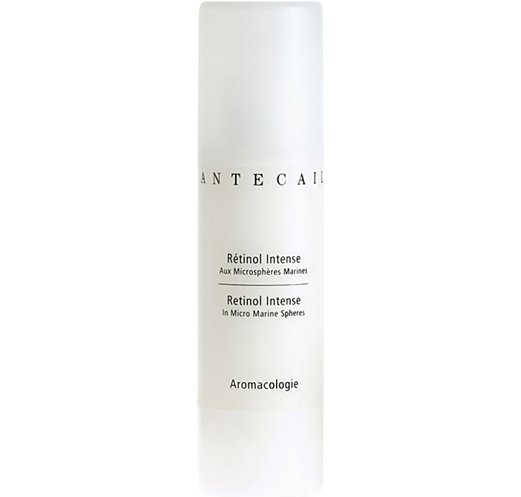 One of the retinol creams to consider is from Chantecaille. Their Retinol intense cream is soothing, luxurious and its benefits are plentiful. Use this cream to reduce pore size, boost collagen production, treat blemishes and even heal skin abnormalities.
Price: $110 at chantecaille.com
2

Dr. Dennis Gross Skincare Ferulic Acid + Retinol Brightening Solution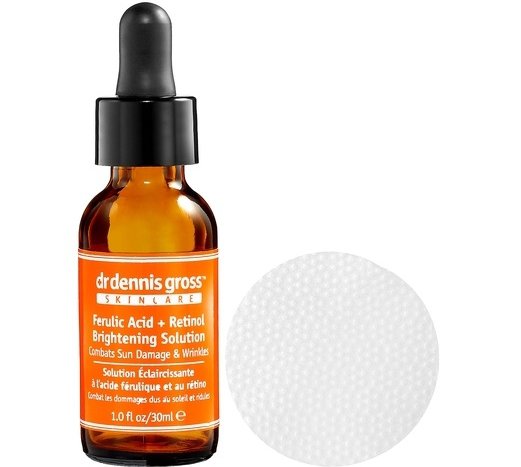 Trust him, he's a doctor! Dr. Dennis Gross' Ferulic Acid and Retinol Brightening Solution is perfect for sun damaged skin. If you have dark spots, uneven skin tone, wrinkles or hyperpigmentation, this treatment is a must-have. Safe for all skin types and absorbs quickly so you can apply it and get on with your day.
Price: $85 at sephora.com
3

Algenist Retinol Firming & Lifting Serum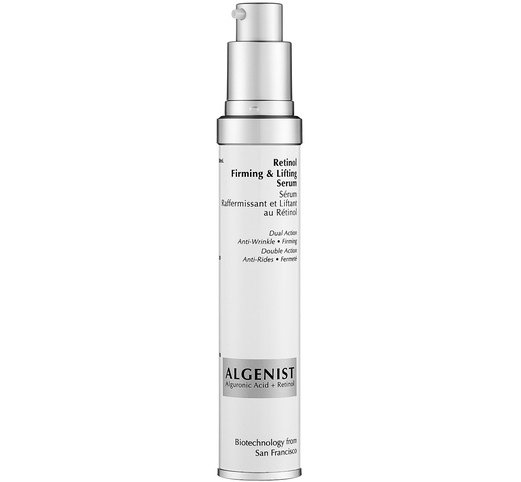 Algenist's Retinol Firming & Lifting Serum is clinically proven to visibly firm and lift skin for smooth, youthful-looking skin. Retinol and Alguronic Acid combine to regenerate skin cells and decrease the appearance of existing lines and wrinkles.Strong enough to firm up and rejuvenate skin but safe enough for daily use.
Price: $98 at sephora.com
4

Philosophy Help Me Cream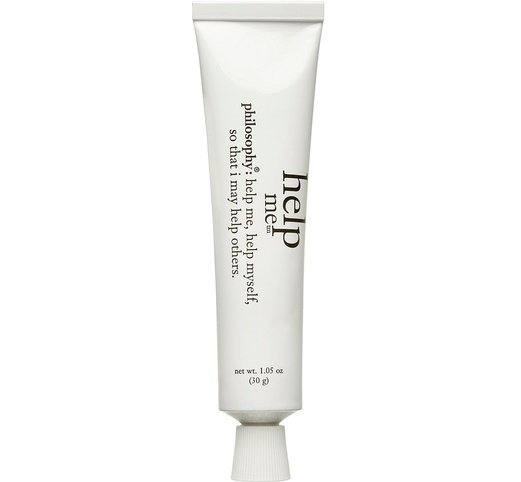 If your skin is screaming "Help me!" It might be time to pick up a tube of Philosophy's retinol cream. Help Me is a nighttime treatment that minimizes wrinkles, improves skin tone and keeps pores tiny and clean. In an 8-week clinical study, 100% of the participants reported an improvement in fine lines and smoother skin.
Price: $47 at sephora.com
5

Peter Thomas Roth Retinol Fusion PM Night Serum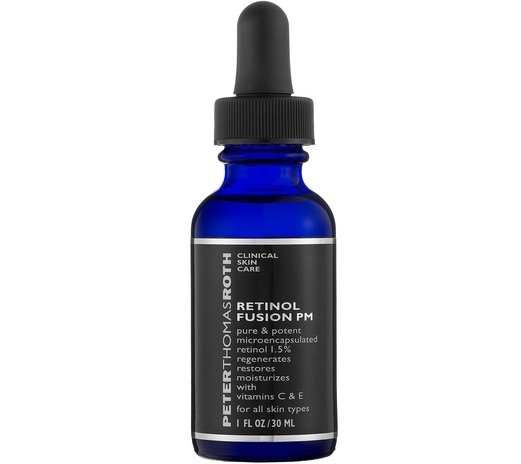 This nighttime retinol treatment promises maximum results with minimal irritation. Peter Thomas Roth's night serum moisturizes, tones, improves skin texture and reduces fine lines and wrinkles. Make this serum work for you while you sleep!
Price: $65 at peterthomasroth.com
6

TxSystems Afirm 3X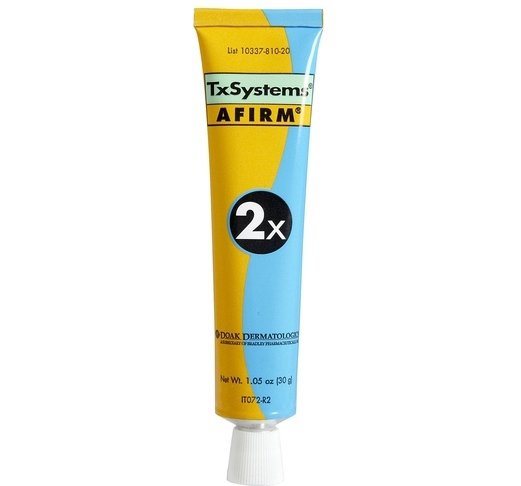 Photoaging, fine lines, wrinkles and hyperpigmentation will all be history after you incorporate Tx Systems' into your beauty routine. If you have sensitive or normal skin, you can try Afirm 1x or 2x. If you want more retinol and your skin can handle it, go for 3x which contains 0.6% retinol. Use this daily for tightened pores and smoother, firmer skin.
Price: $55 at skinstore.com
7

Kate Somerville Retasphere 2-in-1 Retinol Night Cream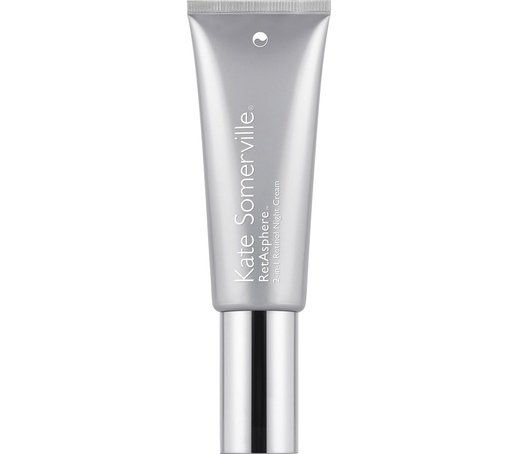 This retinol night cream boasts a patented carrier system that delivers retinol deep into skin for smoother, firmer more even skin tone and texture. If you're worried about irritation, don't be. Retasphere contains soothing seaweed extract with hyaluronic acid for long lasting moisture.
Price: $85 at katesomerville.com
8

RoC Retinol Correxion Deep Wrinkle Night Cream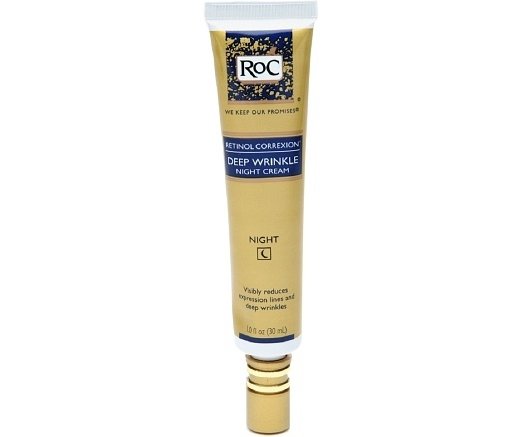 If you've got deep wrinkles, RoC Retinol Correxion Deep Wrinkle Night Cream asks for just 12 weeks to see an improvement in fine lines, deep wrinkles and the overall appearance of your skin. If you have sensitive skin, be sure to check out RoC Retinol Correxion Sensitive Night Cream.
Price: $21.99 at walgreens.com
9

SkinCeuticals Refining Night Cream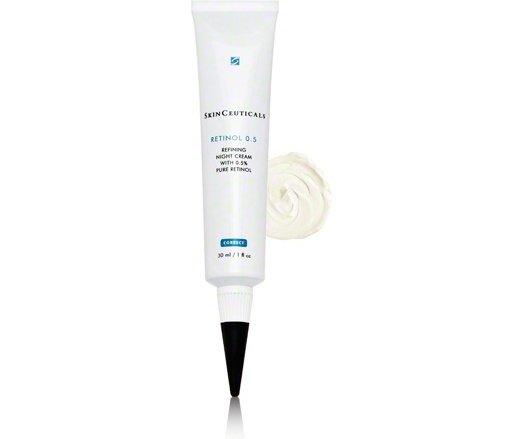 Stimulate your skin and diminish the look of fine lines and wrinkles with SkinCeuticals Refining Night Cream. This retinol night cream reduces to the look of dark spots, uneven skin tones, lines and wrinkles all in a non-irritating formula. Great for normal, oily, dry and combination skin.
Price: $55 at skinceuticals.com
10

Eau Thermale Avène Retrinal H.a.F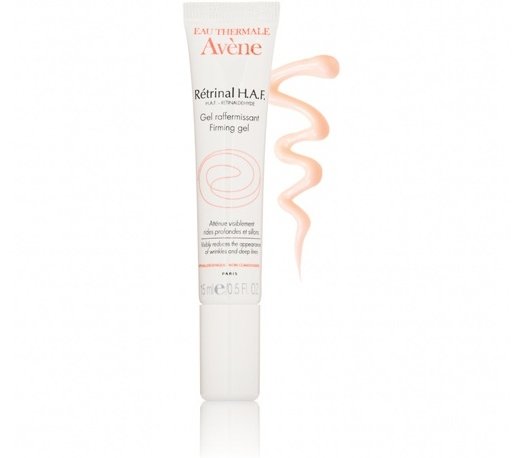 Avene's Retrinal H.A.F. offers another retinol cream for ladies with sensitive skin. Retinaldehyde and Hyaluronic Acid Fragments (H.A.F.) join forces to decrease fine lines and wrinkles, increase skin firmness and thickness while soothing and softening your skin. This potent retinol treatment will fill in those lines and leave you with a glowing complexion.
Price: $46 at dermstore.com
11

Amore Pacific Line Modifier Eye & Lip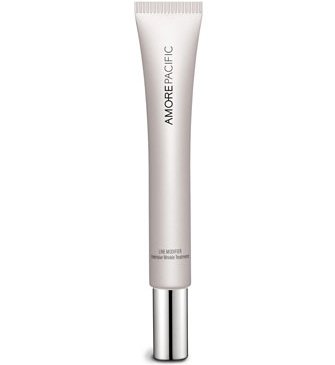 You'll be a smooth operator with the help of Amore Pacific's concentrated retinol cream. With retinol, ginger root extract, carrot root extract, rare red ginseng root and Bio-GF1K, this retinol cream brightens, purifies, strengthens and re-energizes your skin.
Price: $150 at neimanmarcus.com
12

Decleor 'Expression De L' Ge' Relaxing Smoothing Eye Cream with Bio-Retinol Ap²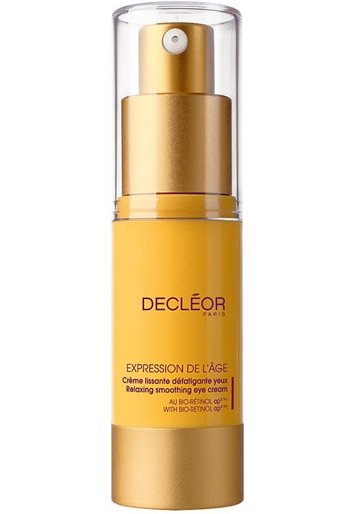 This retinol eye cream is designed to treat the first signs of aging around the eyes so if you're younger but would like to start using an anti-aging treatment, this is a great choice. Erase dark circles, dehydration lines and fine lines in one simple step.
Price: $59 at shop.nordstrom.com
13

REN Bio Retinoid anti-Ageing Concentrate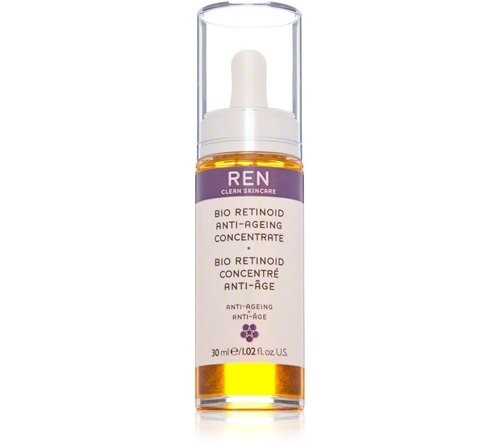 This anti-aging serum contains vitamins and botanicals to bring you a potent treatment that fights wrinkles, repairs sun damage and helps firm and nourish skin. As a bonus, this product uses 100% pure naturally derived vitamin A instead of synthetic retinol for youthful skin the all natural way!
Price: $60 at sephora.com
14

Dr. Brandt Skincare Glow by Dr. Brandt Ruby Crystal Retinol Hydracreme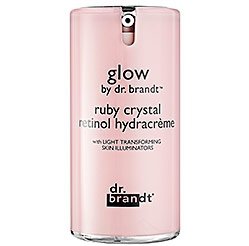 This illuminating moisturizer was inspired by Dr. Brandt's very own ruby laser procedure that he does in his office. This cream restores moisture, smoothes skin, reduces redness, protects skin from oxidative stress and decreases the appearance of fine lines.
Price: $65 at sephora.com
15

Murad Time Release Retinol Concentrate for Deep Wrinkles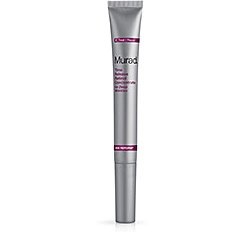 This is another excellent option for those who want to treat deeper wrinkles. Murad's retinol cream soothes, smoothes, refreshes and moisturizes skin so your complexion is nothing but radiant and youthful. Made with time-released retinol for sustained release of ingredients to reduce the look of wrinkles, this cream will be your new skin BFF.
Price: $65 at sephora.com
Retinol creams are really a multi-purpose product that we can all benefit from. Whether you're battling the signs of aging, acne or uneven skin tone or texture, there's a retinol treatment out there that can help. Do you use a retinol cream?