If you've ever been curious about trying beauty supplements, I've found nine that just might be worth a try! I know I try my best to eat a well-balanced diet, but I can't always eat as clean as I'd like. So with that in mind, I decided to look into some popular beauty supplements to see if they can help me achieve healthier hair, skin, nails and then some for those times I can't be as healthy as I'd like. Take a look at some of these beauty supplements below for a more balanced, beautiful and healthier you!
Table of contents:
1

PHYTO Phytophanère Hair and Nails Dietary Supplement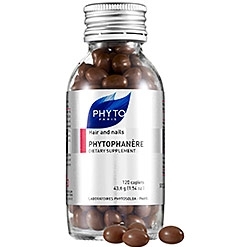 Many beauty supplements target hair and nails since many of us, myself included, could use some help in growing and getting thicker hair and nails. Since Phyto is known for their hair products, naturally they would put out some good stuff, right? This beauty supplement specializes in fortifying and promoting healthy hair growth, strengthening nails and even lengthening lashes. You can get 120 caplets for $59 at Sephora.
2

MURAD Pure Skin Clarifying Dietary Supplement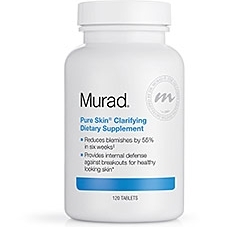 Murad's Pure Skin beauty supplement is for those who are looking for a little extra help with keeping skin clear. If you experience breakouts and want to help improve the look and feel of your skin from the inside, give this a try! Many users rave about the efficacy of this product to help unclog pores, rid the skin of blemish-producing toxins and decreasing skin irritation. Get 120 tablets for $43 at Sephora.
3

Barlean's Organic Oils the Essential Woman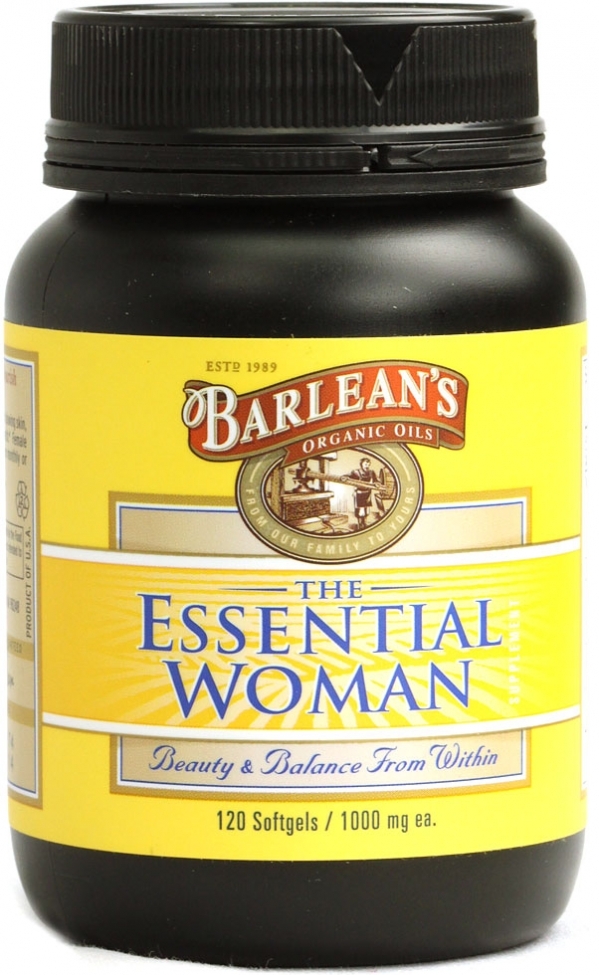 Barlean's Organic Oils might not be as big as a name as Phyto or Murad, but they make some good stuff! Their Essential Woman supplement contains oils and phytonutrients which are recognized for their balancing effects on the female body. This beauty supplement contains evening primrose oil, organic flaxseed oil, isoflavones, rosemary and lignans to internally moisturize and balance your hair, skin, nails and even mood! Buy 120 softgels for $24.49 at Amazon.com.
4

Buried Treasure Hair, Skin and Nails Complete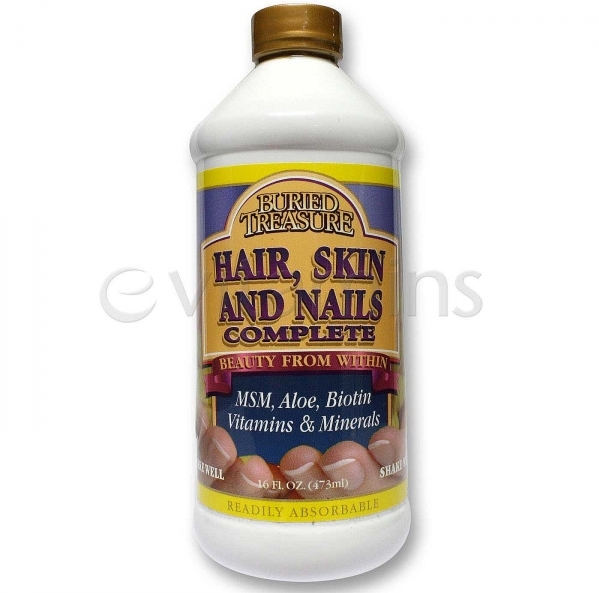 Some people find that they respond better to liquid formulas rather than taking supplements in a pill form. If you have a hard time swallowing pills, this liquid beauty supplement is a great alternative. Mix Buried Treasure's formula with your favorite juice to nourish your body with key ingredients for radiant skin, silky hair and strong nails. Get a 32-day supply for $14.09 at Vitacost.com.
5

Dr. Brandt Detoxifying anti-oxidant Water Booster Goji-maqui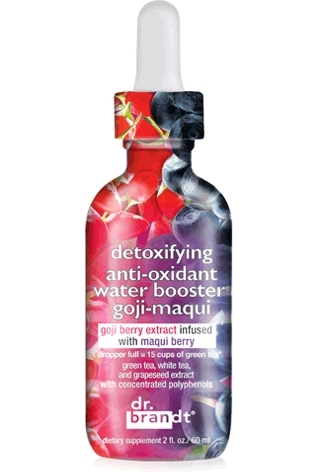 If you need help upping your daily intake of water, Dr. Brandt can help! He has a detoxifying antioxidant water booster that's free of sugar, calories, caffeine and artificial sweeteners, but full of natural extracts and polyphenols to help reduce sugar cravings and improve your skin! Add a couple of drops of this extract to help hydrate and perk up your skin and body! Find 1 bottle for $39 at DrBrandtSkincare.com.
6

Zenmed Derma Cleanse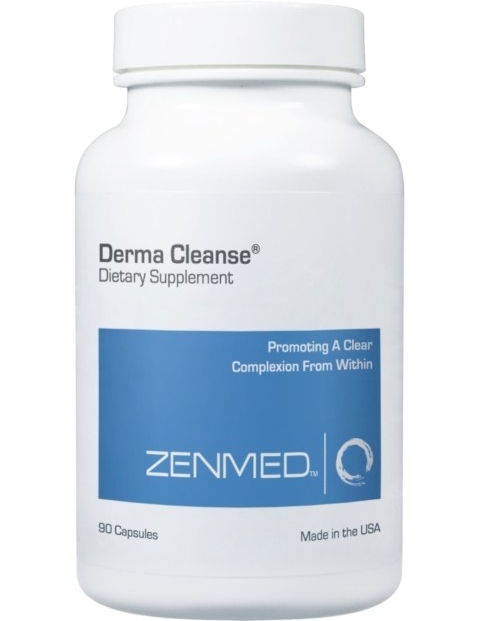 This is another excellent supplement for beauty and skin care! ZenMed has a huge line of skin care products ranging from topicals to supplements that help your skin look its best. Consider adding this beauty supplement to your skin care regimen if you've tried your share of creams but still don't achieve the clarity you desire. Perfect for those seeking a more holistic approach to skin care! Get 90 capsules for $29.99 at Zenmed.com.
7

AminoSculpt Liquid Collagen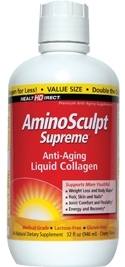 We're always told that collagen is essential for youthful-looking and beautiful skin but unfortunately, collagen production decreases as we age. Lucky for us, AminoSculpt's Liquid Collagen is an incredible supplement for beauty and health that assists with healthy skin, muscles, nail growth, weight loss and improving joint function! You can buy 32 oz. for $69.95 at VitaminShoppe.com.
8

PERRICONE MD Skin & Total Body Dietary Supplements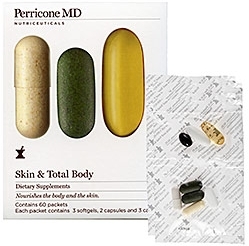 Dr. Perricone's supplements for beauty and health are quite popular but come with a hefty price tag! This packet of supplements taken twice daily with meals is said to help nourish skin, boost the immune system, support bones and joints, fight free radicals, stimulate the growth of healthy hair and nails and improve cognitive skills. Get 60 packets for $145 at Sephora.
9

Applied Nutrition Longer Stronger Hair & Nails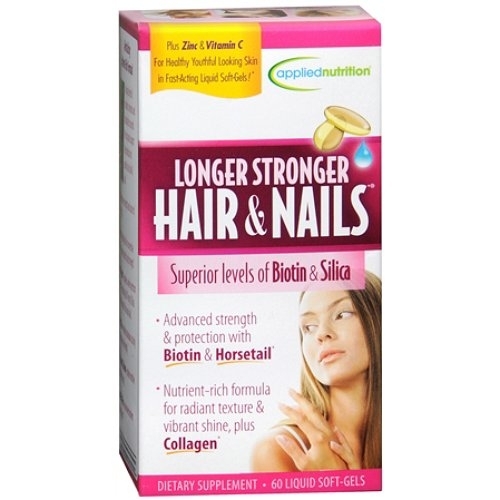 When we think of supplements to help with strengthening nails and increasing hair growth, Biotin is one of the top supplements that come to mind. This beauty supplement combines Biotin, vitamins, collagen, horsetail and Omega-6 to rejuvenate your skin, hair, nails and your body! If you're new to beauty supplements and want to give them a try, this is a lower cost brand that could be a great starter! You'll get 60 softgels for $14.99 from Drugstore.com.
What did you think of these beauty supplements? I think many of them are really promising and combine a lot of the nutrients our bodies need to look their best. Would you ever try a beauty supplement?
Please rate this article