The line of Amala beauty products may seem a bit pricey, but every lush cream and cleanser is worth every penny, giving you the ultimate pampering experience when you need it most, at the beginning or end of your long, stressful days. They're organic, lavish, and gentle, and they're also available at Anthropologie, so they're convenient, too. If you've never tried their products, and are curious about them, keep reading! Here are 7 marvelous beauty products by Amala to get your started.
---
1

Amala Aroma Apothecary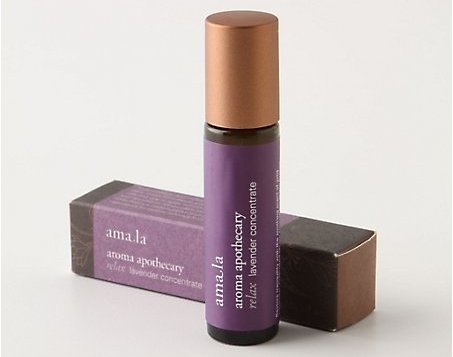 Price: $20.00 to $24.00 at anthropologie.com
Energize or relax, soothe or revitalize, whichever you choose with these organic aroma concentrates. Choose from French lavender (to comfort and relax), Turkish rose (to release tension and help you relax) or Italian peppermint (to help renew and refresh your senses). All three would make a lovely gift for a mother-to-be, or a marvelous treat to pamper yourself.
---
2

Amala Detoxify Body Butter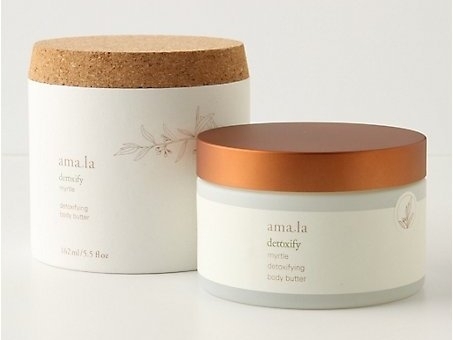 Price: $64.00 at anthropologie.com
With the fresh scents of myrtle, juniper berry, cardamom and basil, this thick, greaseless cream is the ideal way to pamper your skin at the end of a long day. It soothes, moisturizes and protects your skin with 100% all-natural ingredients, like sweet almond, rose seed, olive and sunflower seed oils with rich shea butter for good measure.
---
3

Amala Hydrate Face Cream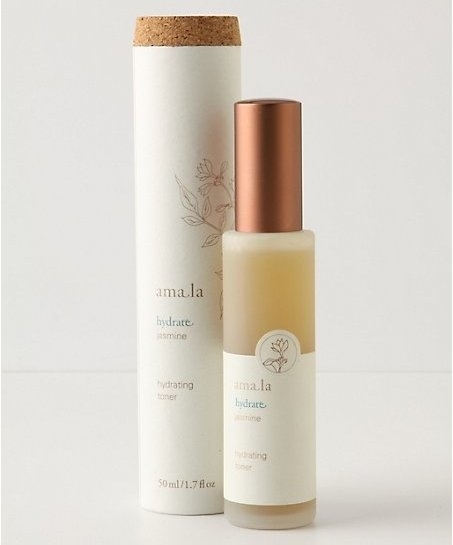 Price: $68.00 at anthropologie.com
Give your dry, tired winter skin an instant pick-me-up with this face cream, formulated with 100% all-natural jojoba seed oil, sweet almond oil, shea butter, beeswax, willow bark extract, avocado oil, macadamia seed oil, sunflower seed oil, and jasmine extract — all of these combined are the ideal way to treat your skin and leave it soft, supple, and refreshed.
---
4

Amala Hydrate Toner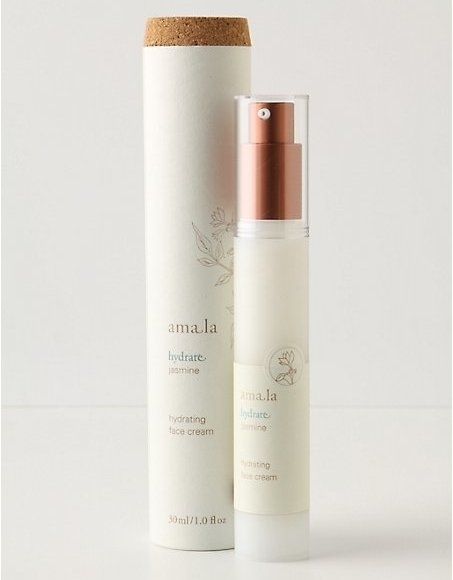 Price: $30.00 at anthropologie.com
Made in Germany of the purest, 100% all-natural ingredients, like antioxidant-rich jasmine and soothing aloe, this toner will do wonders for your delicate skin and your outlook. It smells divine, and refreshes your skin with cool, pleasant tingles.
---
5

Amala Hydrate Cream Cleanser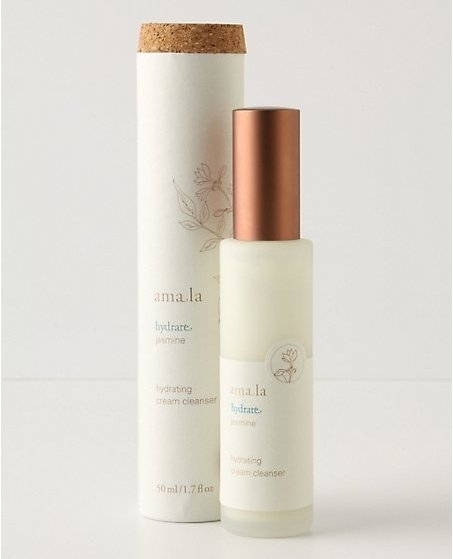 Price: $30.00 at anthropologie.com
Wash away all of the stress of the day along with all of the pore-clogging pollutants your skin collected since morning with this gentle, effective cleanser. It's made in Germany with white clay, jasmine, and papaya, and will leave your skin clean, soft, and glowing… and ready for bed.
---
6

Amala Detoxify Body Cleanser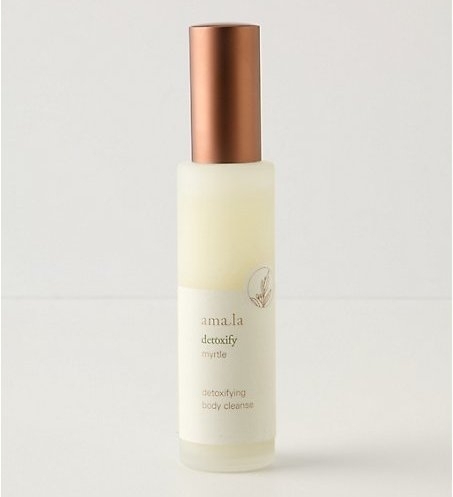 Price: $22.00 at anthropologie.com
The first thing I want to do when I get home after a long, stressful day is take a hot shower or bath… and use this gentle, lush body cleanser. It smells so good, and it leaves my skin oh-so-soft. It contains soothing witch hazel and sweet almond oil, along with seaweed extract to even skin tone. Together, they make this 100% natural cleaner I adore, and you will too.
---
7

Amala Handbag Essentials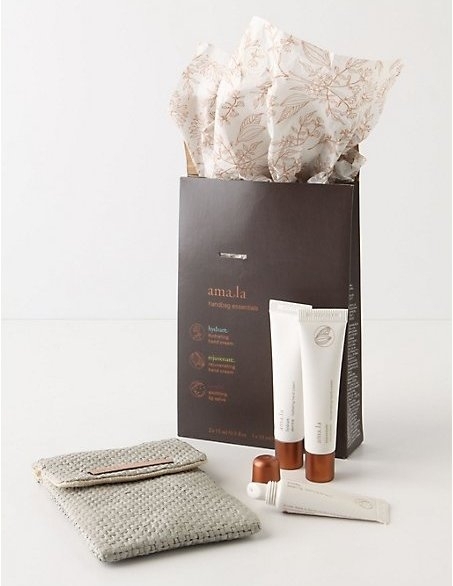 Price: $44.00 at anthropologie.com
Keep this handy kit in your handbag all winter long to soothe, protect, refresh, and moisturize your skin. The set contains a hydrating hand lotion, rejuvenating hand lotion, and an ultra-soft lip salve. All three are mini-sized (so they'll fit in their travel pouch) and are made with 100% all-natural ingredients, like shea butter and jojoba seed oil.
Any of these luxuriant products would be ideal to start with, and they're all so wonderful you'll be another Amala fan after the first use, no matter which you choose. I love the handbag essentials, and the aroma kit… which of these do you think you'll try first, and why? Or are you already a fan of Amala products? Please share!
More
Popular
Recent