Here's Why Gel Skincare is the Hottest New Trend ...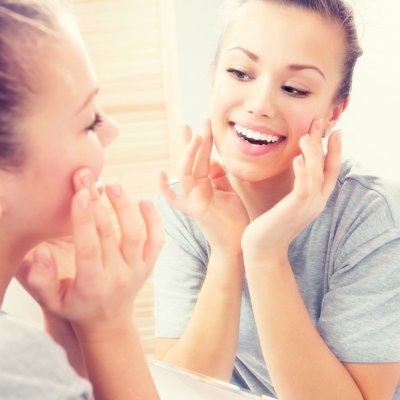 There's a new skincare kid on the block and I think the two of you are going to be great friends. You know that taking good care of your skin translates to a fresh, radiant look that will last you a lifetime. The right skincare products are the obvious tool to get the job done. That doesn't mean you can't try something new though. You might find that the new item is way better than your other one. So, here's everything you need to know about gel skincare so you can make a great choice for yourself.
1.

You Get More Hydration than You Would with Traditional Products

If you have dry, parched skin, gel products might be the answer you've been looking for. Experts say that they absorb more slowly, meaning that you get the most moisture possible from them. You should start seeing the results in a few days.
2.

If You Need Soothing, You Are Going to Get It

Because many gel skincare products are made with natural, lightweight ingredients, you can expect them to soothe less than perfect skin, despite the thicker formulation. If you have irritated, chapped or itchy skin, gel products will infuse it and bring the relief you've been craving.
3.

It's the Perfect Base for All Your Cosmetics

Gel skincare products are designed to smooth and soften your skin, so it makes sense to use it right before applying your make-up. You get a lovely complexion that you can enhance with all your favorite cosmetics. Gel moisturizer is your best bet here and is so easy to use, and you'll love the tiny bit of extra effort it takes to smooth it on.
4.

You Won't Have to Deal with a Shiny T-Zone Ever Again

The gel formulation of these beauty products is meant to counteract shine. That means you won't have to rush to the bathroom several times a day with your blotting papers. The products help soak up the oil that causes a shiny face, keeping the problem at bay. And, the best part is that you don't have to reapply it all the time. It works wonders with just one application in the morning.
5.

Some of Them Protect against the Signs of Aging

These are the ones I want in my make-up bag! If you want to fight free radical damage, wrinkles, fine lines and age spots, look for gel skincare products that contain antioxidants. These magical ingredients will help your products keep you looking as young as you feel.
6.

If You Have a Scar, Gel Treatments Are the Way to Go

Much like gel moisturizers infuse your skin with extra hydration, gel scar creams are thicker and absorb more fully into the affected area. That means you can expect speedier results when you use the product to fade and lighten a scar. The products are generally formulated to diminish a scar more quickly than conventional products.
7.

Gel Isn't the Best Choice for Everyone

Just like with any skincare product, gel ones aren't necessarily right for everyone. Before using any new product, it pays to talk to your dermatologist just to be sure you're going to benefit from the switch. In general, gel skincare is a great choice for wide range of skin types and conditions, but better safe than sorry, right?

Do you think you'll give gel skincare products a try now? If you already have, which products should we be using?